Women change the world together
AWLO in Africa shows how it works
Africa is the cradle of humanity, an impressive country that draws on a strong tradition, a country that values respect for life, dignity, solidarity, compassion, generosity and hospitality.
The tradition of Africa preserves the history of the people, preserves the wisdom and knowledge, for example, about healing skills, collected over thousands of years. The celebration of the life force is expressed through the love of all artistic expressions, colorful fashion, excellent craftsmanship and jewelry design, love of music and vibration, exquisite and varied cuisine, and much more.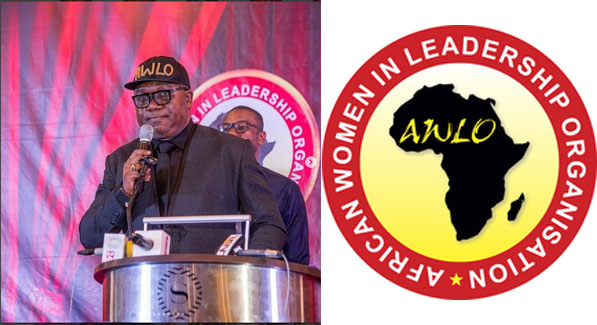 Dr. Elisha Attai, President and Founder of the African Women in Leadership Organisation (AWLO), is passionate about the continent of Africa, and the well-being as well as the future of African women is close to his heart.
For 13 years now, he has been committed to the advancement of African women, to improving their standing in their society, to women's self-determination, to women being an important pillar for a successful economy, and to more women having the confidence to become valuable leaders.
Attai reports: "We have now established 28 chapters in 15 countries. Of these, 5 chapters are in the USA, one in England and one in Canada. AWLO currently has a total of 1,200 members and is growing steadily. Our goal is to grow to a membership of 5,000 within the next 3 years.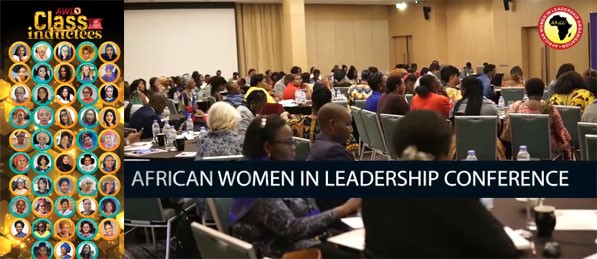 In addition to the AWLO, Attai also founded the AWLC, the African Women in Leadership Conference. It is now legendary and known beyond its borders. The regular international women's meetings reflect a global movement of women of African descent who want to change the image of leadership in the world and pursue this goal relentlessly.
The last major conference was held on December 9, 2021, at the Sheraton Hotel in Abuja, Nigeria. For 2022, conferences are planned in Dubai in April and in Durban, South Africa, in September.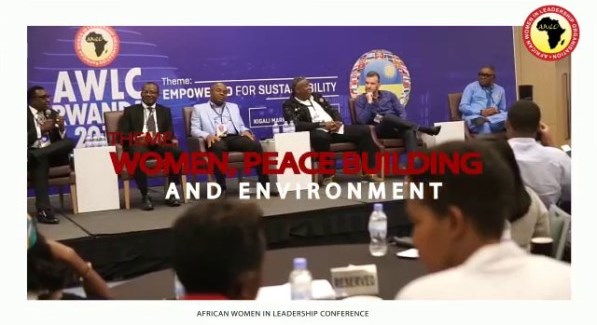 In addition to the AWLO Member Community and the AWLC – Conference Concept, there is also the AWLO HeForShe Community. According to Attai, "HeForShe is an invitation to men and people of all genders to stand in solidarity with women to create a bold, visible and united force for gender equality. The men of HeForShe do not stand on the sidelines. They are working with women and each other to build businesses, raise families, and give back to their communities." The first AWLO HeForShe Africa Summit was held in 2019 under the theme "A Pledge to Gender Parity."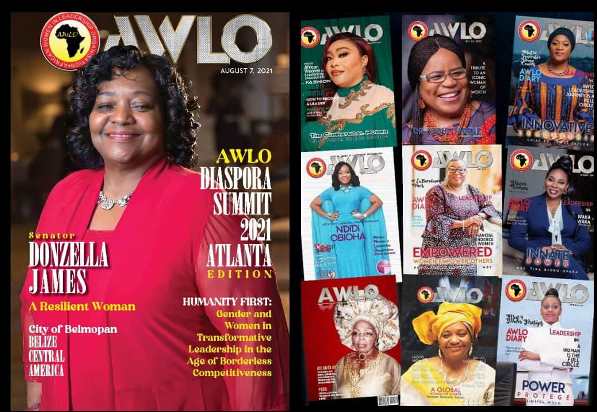 AWLO members also have the opportunity to present themselves and tell their story in AWLO's own magazine. This is an internal magazine, inaccessible to the public.
When asked what motivated him to take this initiative, he says, "I was sitting in a boardroom with other men and a woman where another woman's competence was questioned and her promotion was withdrawn (in her absence).
But in reality, it was about her private life and not about her abilities. I realized that women are judged by unfair standards that result in a lack of representation and participation for women. That was my "aha" moment."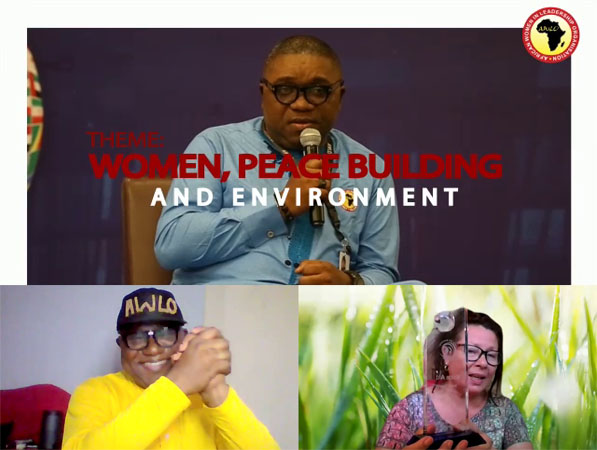 Since 2021, AWLO has been a permanent cooperation partner of the Voice Aid Association, Since 2021, AWLO has been a permanent cooperation partner of the Voice Aid Association, a charity organization originating from Germany, which operates worldwide and, with its ambassadors, its musicians and members, is passionately committed to more humanity, women's rights and advancement, a better environment and the protection of the planet. This cooperation was initiated by Voice Aid member Sunny Victor Onuoha, European Ambassador & Coordinator HeForShe Germany African Women in Leadership Organization.
Voice Aid Association President Astrid Arens honored the work of Elisha Attai 2021 with the Voice Aid Social Hero Award 2020 for his commitment to AWLO and the advancement of African women.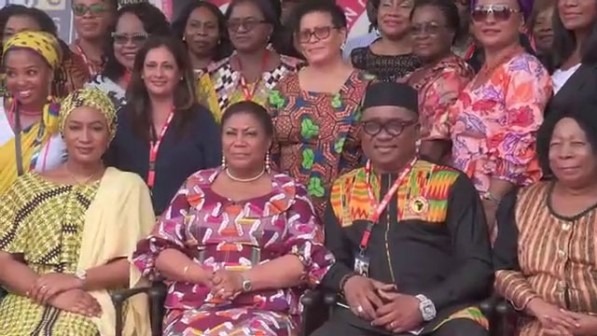 Dr. Elisha Attai holds a Master's degree in Public Administration and Music Technology and has several years of experience in public relations, music management, brand and business development/consulting. He is the Managing Director/CEO of Studio 115 Integrated Services, a communications, media/public relations and brand development consulting firm.

Share: