Wilfried Thünker – One of a kind from Bonn – Successful entrepreneur with vision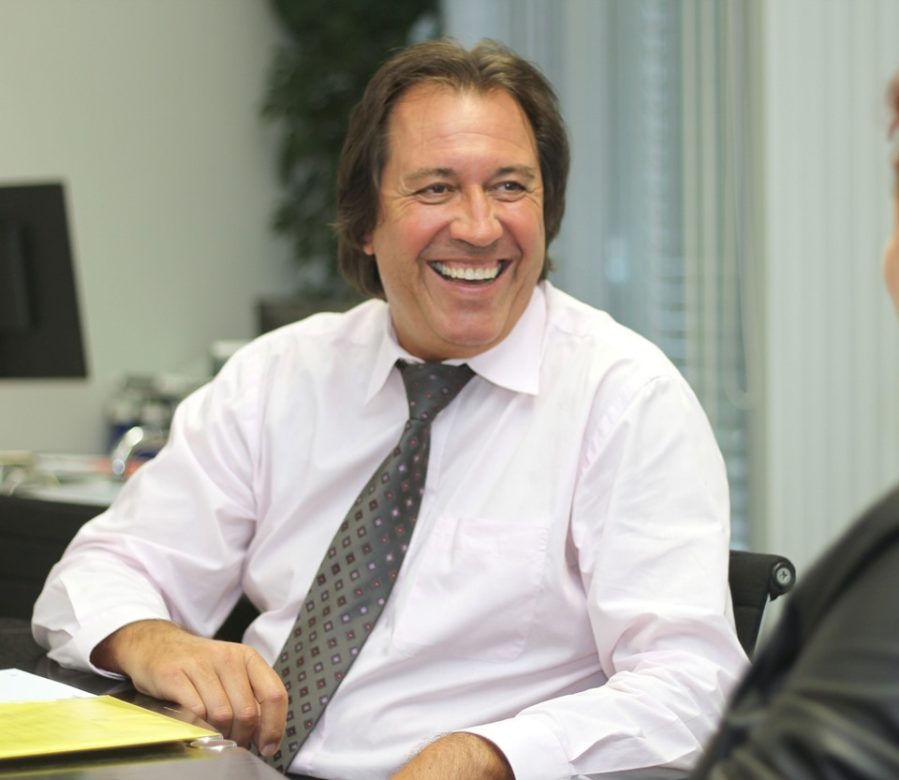 Wilfried Thünker – One of a kind from Bonn – Successful entrepreneur with vision
Wilfried Thünker
Share:

Wilfried Thünker (56) belongs to Bonn like the carnival to the Rhineland. He is a Bonn native and a passionate entrepreneur. His open, creative manner paired with Rhineland charm are a success mixture of the extra class. For him, only the best is good enough when it comes to his customers and his employees.
When asked which characteristic distinguishes him, he replies: "A positive basic attitude, the belief in success and my experience."
With his international team at Artquadrat Bonn, he has been offering first-class business and office services since 1985. He draws on a unique range of experience, as he helped to plan and open Germany's first office centre at the time. He has played a major role in shaping the office landscape in Bonn, setting the highest standards.

Thünker stands for professionalism, internationality, loyalty, courage for new ways, vision, style, charm, cosmopolitanism. Anyone who knows him appreciates his positive charisma in combination with specialist knowledge and industry know-how that is second to none.

As a successful Bonn-based entrepreneur and expert for flexible office solutions, he has also been involved in CSR since 2002. Corporate Social Responsibility, or CSR for short, is the social responsibility of companies in the sense of sustainable management. CSR is the responsibility of companies for their impact on society. This includes social, ecological and economic aspects. (Source: www.csr-in-deutschland.de)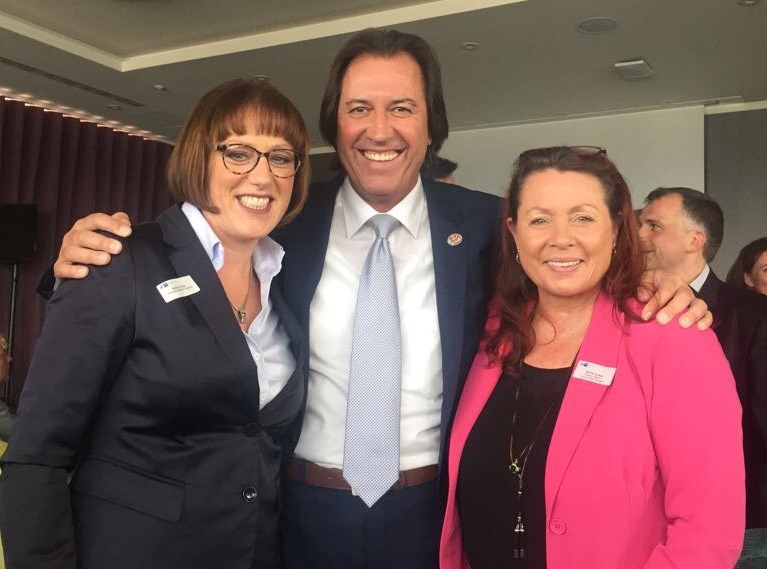 In conversation on the 25th IHK anniversary Bonn 2017: Sabine Fritze – Kreissparkasse Köln, Wilfried Thünker – Artquadrat Bonn, Astrid Arens – Speaker – The Voice (from left to right)
In 2014 Wilfried Thünker was appointed the first CSR ambassador of the IHK Bonn/Rhein-Sieg. He is proud of this award because he is aware of how important this support is for economic life in the Bonn region and what can be achieved with it. In addition to his commitment to the CSR Competence Center Rhineland, he supports the CSR breakfast and is regarded as the multiplier and motivator for CSR topics in this region.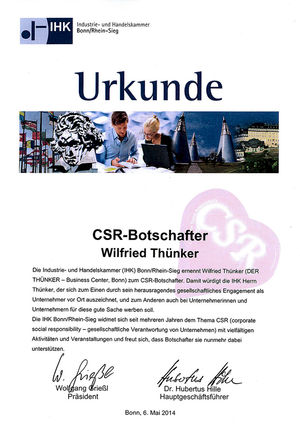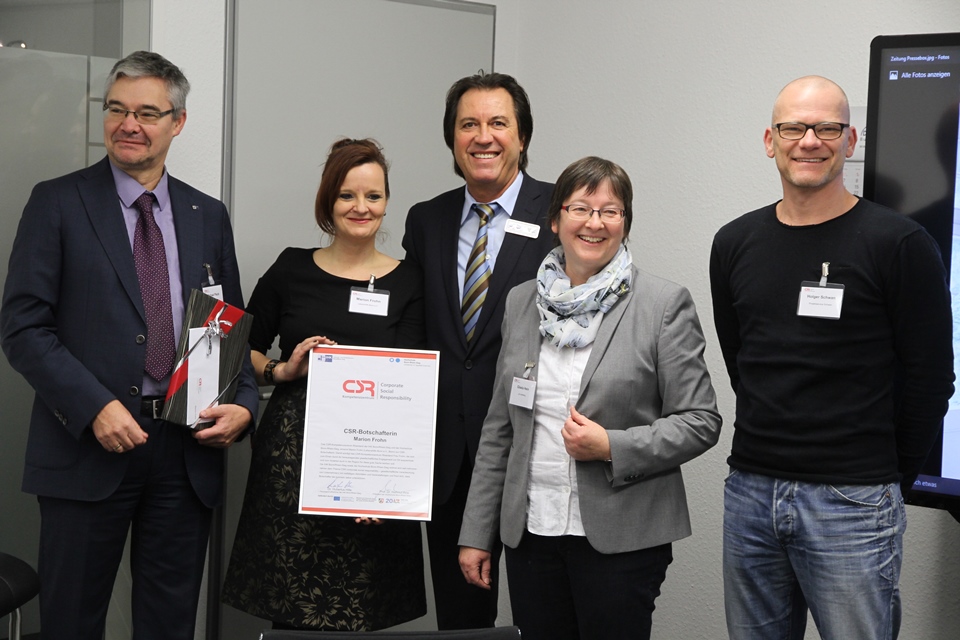 What distinguishes the master electrician with a focus on computer technology and electronics who used to work for an IBM subsidiary?
As a former racing cyclist who has always had a special connection to the Rhineland, he knows exactly how important discipline and the will to succeed are for the long-term and sustainable success of the company. To date, he supports the "Velofix" bike courier team at the annual road championship. This team travels an unbelievable 300,000 km and more annually for courier trips.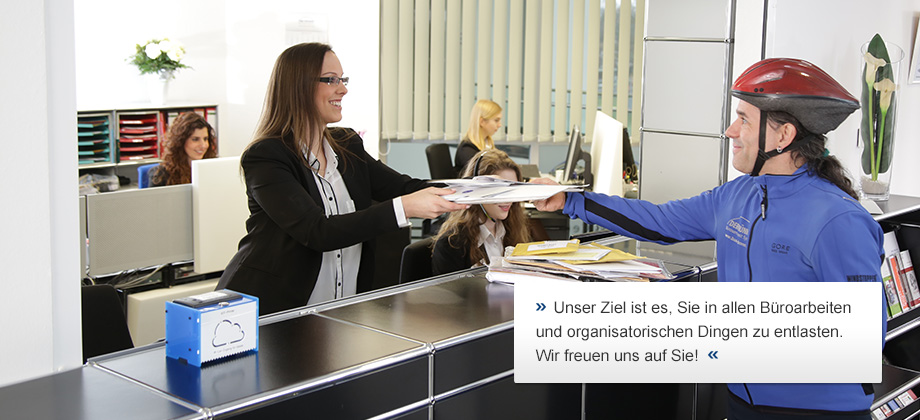 Openness and a sense of trends, even in flexible office environments, led him early on to the topic of "digital working environments". He recognized how important it is to have a secure and above all discrete business world for flexible, highly mobile and digital customers. From this history, the UN city of Bonn naturally also offered itself as the first business address for flexible office solutions.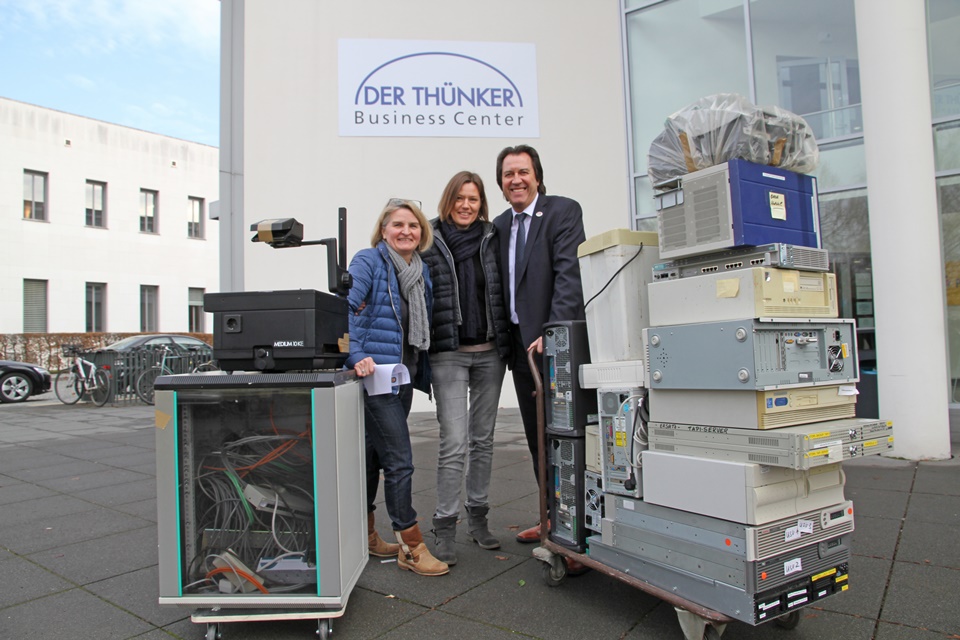 Networking is as much a part of his life as expert discussions with high-value customers from all over Germany. You feel comfortable with him, in good hands in his unique premises and appreciate his creative ideas. It offers unique modular solutions. Whether you need single or multi-user offices on short notice or just by the hour, or meeting and conference rooms, he has the right answer.
"This office equipment is unique in Bonn and distinguishes the "Thünker" from other large office service providers," says Wilfried Thünker.
Furthermore, the premises are equipped with the most modern technology, e.g. with an 80-inch big pad. Highest IT security is just as natural for him as absolute eavesdropping security in his offices. Equipped with special security systems, it offers its customers maximum security.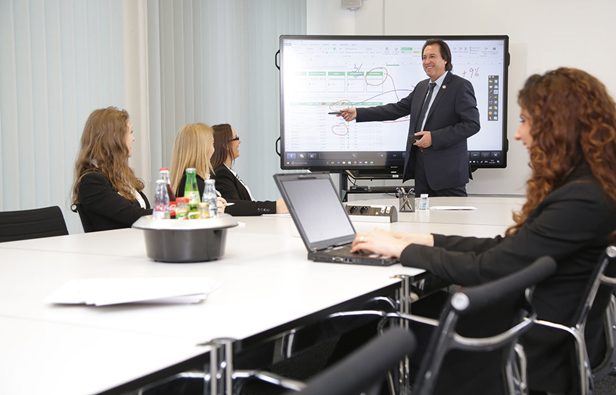 What is special and unique about Thünker is: powerful IT infrastructure with VLANs and encrypted individual access for each individual office, something that is unique in Germany. Elaborate soundproofing in all offices to prevent industrial radio. VIP garage and access control also provide a trustful atmosphere for business appointments, coaching, job interviews, sales negotiations and international meetings.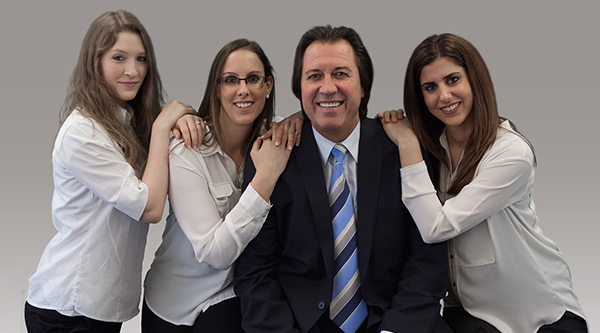 An international team of employees fulfils your wishes and actively supports you in realising your dreams and goals. Here, too, the latest GN Netcom technology is applied. Headsets of the highest standard are used, which correspond to the latest data protection aspects. Der Thünker: www.buero-bonn.de
We are sure that Wilfried Thünker will continue to be successful and will play a decisive role in shaping Bonn with his ideas.
Source of all Photos: Thomas Heinemann, Incognita PR

Share: