Jessica Stockmann – a woman with many facets
Successful self-made real estate entrepreneur, actress, singer who loves life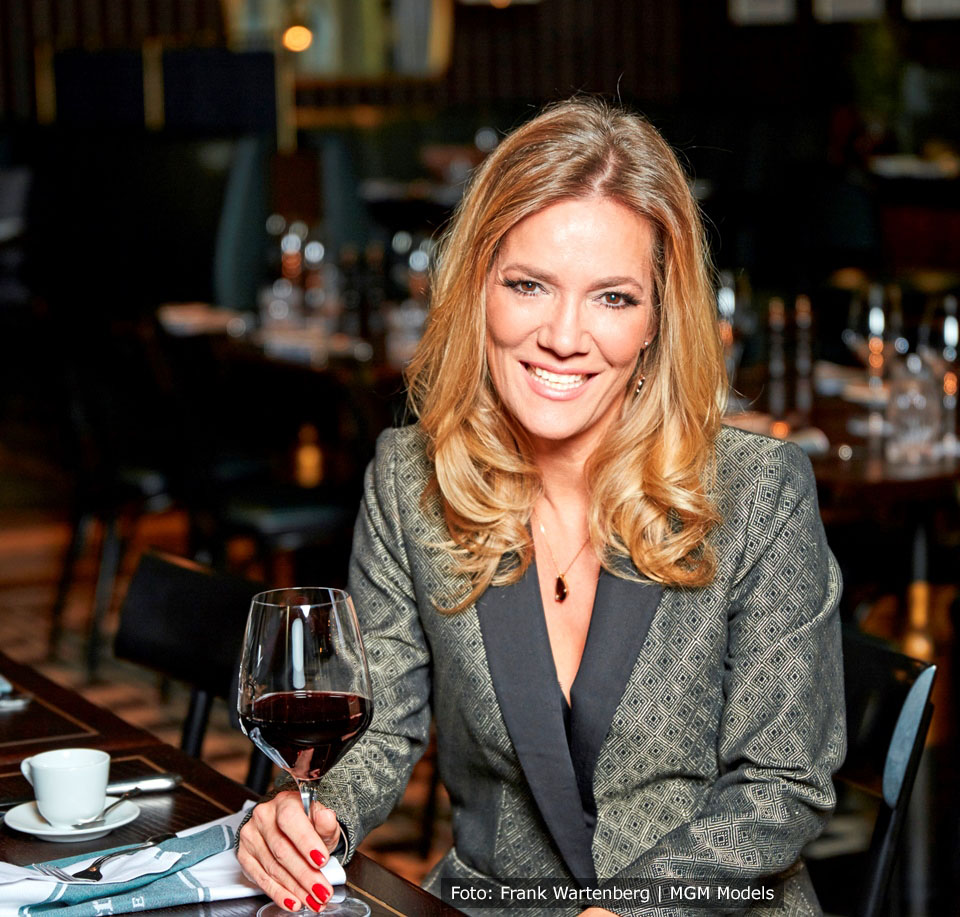 Power woman, mother of passion, welcome guest on TV and on the red carpet, actress, presenter, shining in a good mood, balanced, absolutely authentic and friendly. A Hanseatic beauty with a lot of charm and charisma.
As a successful self-made real estate lady with a passion for interior design, decoration and life feeling, she has been earning her money for years and takes care of her family on her own.
Her passion is her profession, her creativity the icing on the cake when it comes to lifestyle and exclusive furnishings. Her knack for good, valuable networking does the rest.
Privately Stockmann is absolutely grounded, family is her highest asset. She is happy when she has gathered her loved ones around her. With her two daughters Nisha and Nicita she lives in Monaco and Hamburg. The villa in southern France is the local centre of their lives.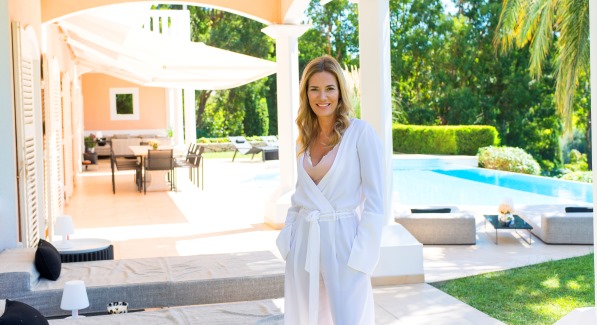 Stockmann is the architect of her villa and her life. She has always led her life independently and self-determined. From the construction drawing and room distribution to the choice of tiles, fabrics, colours, furniture to the design of her own pool, everything is made by Jessica Stockmann.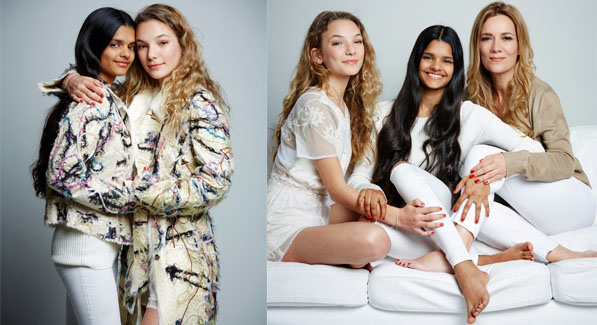 Nisha, 19, is already following in her footsteps and studies architecture in Hamburg with great pleasure. She began her studies at the age of 17. Both now work in a team and have a lot of fun doing it. Stockmann says: "Nisha used to play with houses rather than dolls. She always knew exactly what she wanted".
Nicita, 14, attends an international school here in France. Like her sister, she grows up trilingual. She speaks German, English and French perfectly. A great base for later. In addition to school, she enjoys life in France with friends and is proud to be part of this wonderful women's trio.
Her latest project is starting at VOX and is called "6 Mothers". Ute Lemper, herself a four-time mother and entertainer, receives 5 mothers known in the media. Jessica Stockmann is questioned and filmed about how she manages to reconcile relationship, celebrity life, everyday life with children and her job as an entrepreneur in the real estate industry.
Stockmann: "Our broadcast part at VOX is on 28.01.2019. Together with Elna-Margret Princess zu Bentheim i and my kids will talk about our lives."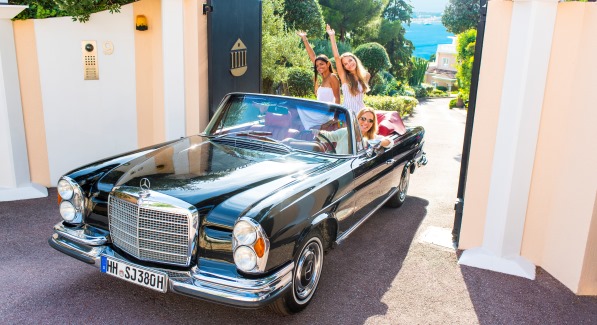 Astrid Arens: How did it happen that you chose France as your centre of life?
Jessica Stockmann: "One of the main reasons was the family-friendly coexistence in France. The children can go to kindergarten and school from 8 a.m. to 16/17 p.m. at 1.5 years of age. It is possible to work all day as I am the sole breadwinner in our family. In Germany one is partly regarded as a raven mother under these circumstances. My mother also looked after the children a lot. Unfortunately she died 2 years ago".
Since she had chosen family, only jobs where she could combine both were accepted. So she only accepted acting jobs when her mother supported her and at the same time she made a name for herself in the real estate business with renovation, construction and extension of residential properties.
France welcomed her with open arms because she is a German. The virtues of the Germans like punctuality, quality and discipline are also welcome here. So she also likes to roll up her own sleeves when there's need of the man/woman and helps out.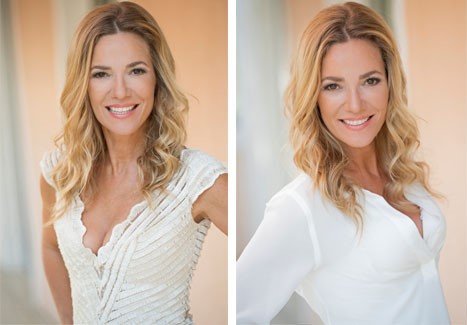 In response to my question "What makes you so successful?" Stockmann answers:
"I am a person who is courageous, and I do NOTHING to please others. When I renovate an apartment, I don't think so much about what the buyer of the apartment likes, for example, but instead furnish all my objects in the way I personally like them. Very authentic and honest. As for courage, I raised 2 girls on my own and was allowed to take one or two loans, I adopted my daughter, I took a lot of risks, which gave me some sleepless nights".
Astrid Arens: What characterizes you as a person? How do you see yourself?
Jessica Stockmann: "Family comes first for me. I am very loyal and stand by my word, which is such a typical Hamburg attitude. I get the optimism from my mom. It makes life easier when you see the good first. Friends who live all over the world are very important to me. Once a year we do a Girls-Trip with several women. It's a lot of fun, we inspire each other and build each other up. The situation of always having to work is gone for this week, the hamster wheel just stops for a while."
Astrid Arens: The real estate industry and acting are far apart. What will you be dealing with in the future?
Jessica Stockmann: "My real estate passion is my profession. This industry always gave me the freedom to spend 2 months filming. The acting brings me a lot of fun, but with little kids and single parents hardly realizable. Of course I do one or the other exciting project. In 4 years, when Nicita has finished school, I will definitely do even more in the show business again."
It is important to her that one listens more closely to his belly and in any case follows his passion, even if the parents may want to do something different for their children. When you burn for something, you can make a difference. People will be happier and there will be more movement.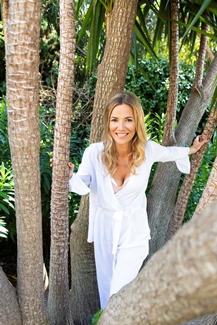 Astrid Arens: How important is social commitment to you?
Jessica Stockmann: "Social commitment is very important to me. I have been on the Board of Trustees of the German AIDS Foundation for years, and I have long been an ambassador for Unicef. Every 10 seconds a child starves to death in our world. That must be changed and that is what we stand for. Yes, there is a lot to change on this planet. However, you can also do a lot on a small scale, in your own environment."
Astrid Arens: What else would you like to implement in your life?
Jessica Stockmann: "I would like to go on a diving holiday and explore the Galapagos Islands. With my kids I want to go on safari and experience wildlife. And above all, I want to have plenty of time for family and friends. Personally I would like to have more time, for me the day could have 72h. I love life".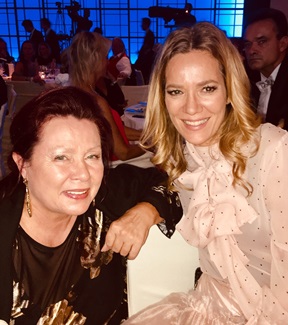 Share: