Women & Work 2019 – largest women's fair in Europe – 4.5.19 in Frankfurt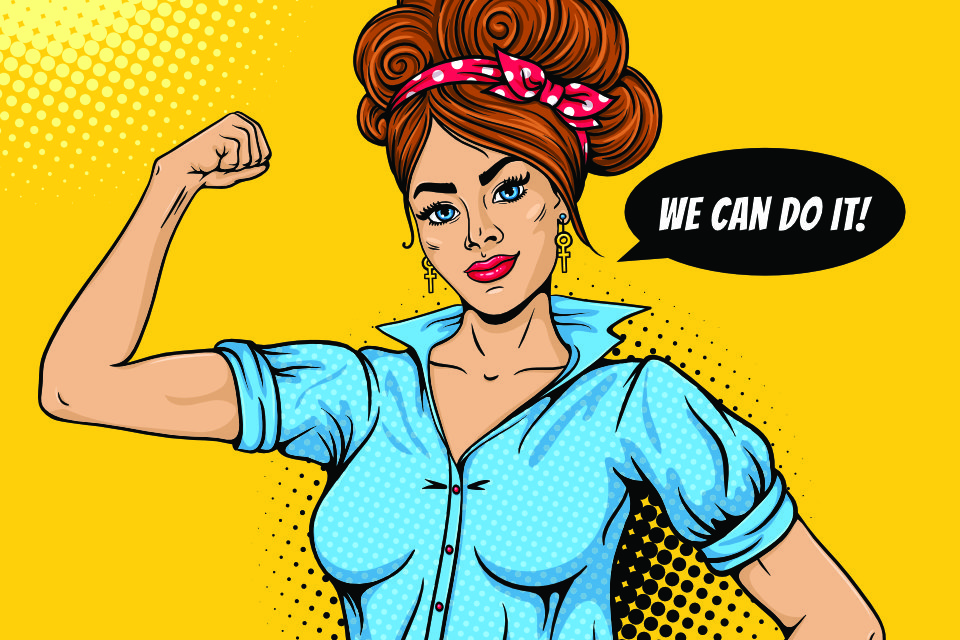 Women&Work is one of the largest women's fairs in Europe. It will open its doors for the second time in 2019, on Saturday, 4 May 19, at Messe Frankfurt. For women, it is the annual highlight when they are looking for a new employer or a new professional challenge. Humanism 4.0 is the theme of this year's fair. Inclusion in the context of humanism is the topic of KONEKTUR NETWORK PARTNERS.
This article deals with the topic Inclusion and Humanism or: How important is Workplace Health Management (BGM) for the economy and its most important resource, people? Is humanism only talked about or is it also lived?
If we deal with humanism, the focus is on thinking and acting, on striving for humanity while respecting human dignity. How seriously do international corporations, large corporations and small and medium-sized enterprises take the issue of humanity? How is it implemented in the economy and what gives us new approaches, sustainable impulses?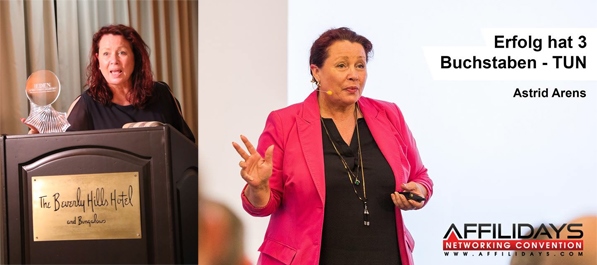 Astrid Arens – The Voice – is a speaker and top business expert who works internationally at the management and sales levels of leading German and international companies such as Porsche, Delphi, Procter & Gamble and many more. From her 30 years of professional experience, she knows how important it is to put people back at the centre of the work of commercial enterprises.
"Today, the management floors are still primarily concerned with sales figures, returns, profits and ROI (Return of Investment). The burden of numbers, data and facts predominates in our management levels. Many managers know that they should plan more time for their employees, but the reality is different.
Knowledge and action are opposites here. But if you ask the executives how high the sick leave rate is in the company or if their employees like to come to work, what is their bond to the company or even what is their relationship to the employees in their own department, you often see unsuspecting, helpless faces. Often people just work together, and they know little or hardly anything about people. According to their own statements, there is little time for this due to the heavy workload.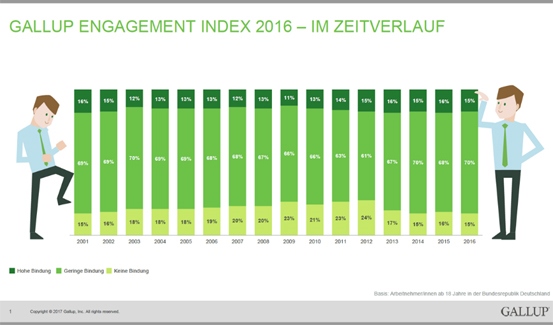 It is clear to me that more humanity lived in German companies, for example, reduces sickness rates and employees prefer to come back to work. The introduction of an active, broad-based company health management system is a first important step towards humanity. The Gallup Study provides us with important clues in this regard. The topic of corporate health is a lived form of inclusion and extremely important for a successful, future-oriented economy," says Astrid Arens.
The Gallup Organization is one of the leading market and opinion research institutes based in Washington, D.C. Every year, a survey is launched among companies that is primarily focused on the topic of job quality. Since 2001, a Q12® survey tool has been used to determine the level of emotional commitment employees have to their employer and thus their commitment and motivation at work. The central question here is above all what the "human factor" is like in German companies and how emotional employee loyalty affects performance and competitiveness in companies.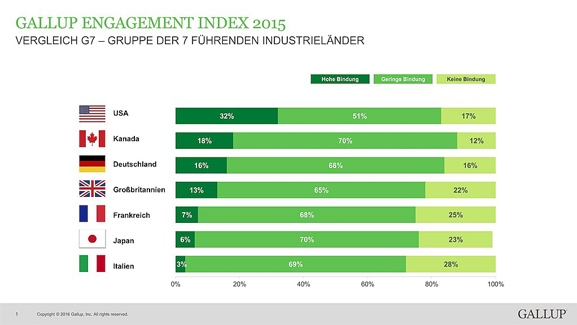 Every year these research results are published as the Gallup Engagement Index in Germany as well as in an international comparison. Looking at the area of employee retention, Germany is in the middle of the international rankings. In the USA, 33% of employees are emotionally tied to the company, in Germany it is just 15% and in the European Union the average is 11%. In contrast, 25% of employees in the EU have already resigned internally.
In 2016, for example, when it came to the question of stress and burnout feelings about the degree of emotional attachment in the company, only 17% of employees who had a high emotional attachment to the company built up stress or burnout feelings. It was also found in 32% who had a low level of attachment and 53% who had no emotional attachment to the company. In the last group, the feeling of stress and burnout is 3 times more frequent. It has now been proven that employee retention is directly related to health and humanity. As a result, company health management is of central importance.
Schopenhauer once said: "Health is not everything, but without health everything is nothing."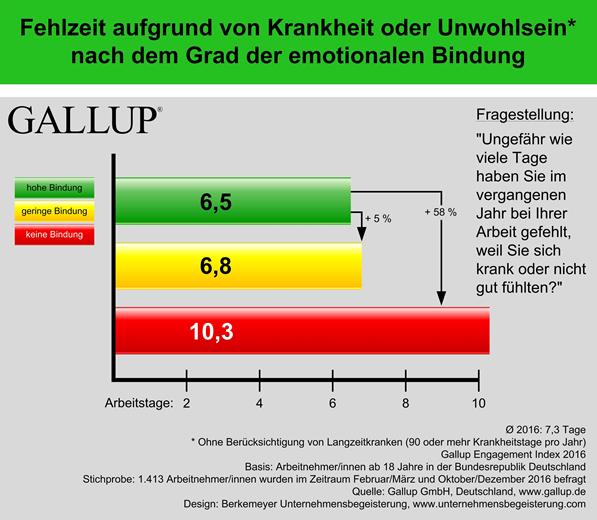 The question that arises is: How do we design healthy working environments, how do we anchor health as a success factor in strategy and corporate culture? In times of increasing work concentration, maximum flexibility and increasing speed of change, the well-being and health of managers and employees are becoming more and more important.
If you ask the employees what they are missing, you often hear that the manager is too busy to talk to them. They want more attention and appreciation, more humanity, more humanity.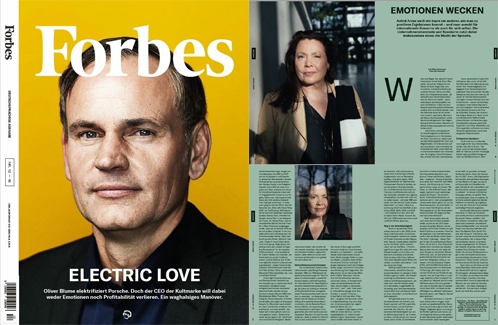 Forbes Magazine is the No. 1 business magazine on the international stage. It has the highest reputation of all business magazines worldwide. In the December 2018 issue, Astrid Arens was the first and only German female speaker to be interviewed on the subject of language, health and charity. For her it is clear that language – communication is the greatest stressor of all. Thus language has a direct influence on people's health, motivation and resilience.
To live HUMANITY means to live INCLUSION, means to be a KONEKTUR NETWORK PARTNER.
At Women&Work 2019, KONEKTUR and its network partners set themselves the goal of living and promoting inclusion in the context of humanity with a great deal of creativity. In the course of this, a series of interviews will start in the last week of December in Business-Voice-Magazine, www.business-voice-magazin.com.
We start with Katja Luise Meißner (KONEKTUR) and Beate Woehrle (KONEKTUR). Afterwards Nadja Forster, Peggy Hoffmann and Astrid Arens as well as a surprise guest will be interviewed. Look forward to new interesting content every 3 weeks in your online magazine in German and English until the beginning of May: www.business-voice-magazin.com
Living Humanity and Inclusion
Source: www.gallup.de , Gallup Engagement Index 2016, Gallup GmbH, Germany
Picture "We can do it": ©irina_levitskaya / stock.adobe.com

Share: