Hidden Champions of Life
World premiere a success: Online event "Hidden Champions of Life" convinces all along the line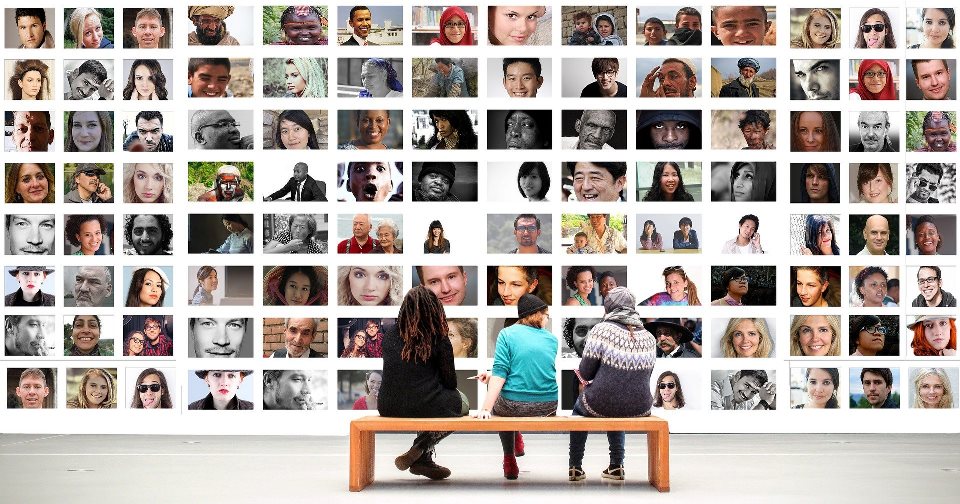 The excitement was palpable, the anticipation could no longer be contained. At 2 p.m. on Dec. 19, 2020, the virtual gates of the Hidden Champions of Life event opened. The live event promised many emotional and rousing moments in advance. Devotional musical interludes by great musicians and exciting lectures by well-known speakers awaited the viewers in front of their home screens.
Voice Aid Association Premiere – Honoring the Hidden Champions of Life
Regino Hawich, one of the board members of Voice Aid Association e .V. and host of the event, welcomed all the Hidden Champions and of course all the spectators who had gathered in front of the screens. With honest and sincere words he hit the nail on the head and described the drive of Voice Aid and its members to have created exactly this day. Togetherness is clearly at the forefront of the Hidden Champions of Life event.
"The world is upside down, it is in upheaval. Alongside ingenious progress and outstanding commitment by so many around the world, we are also witnessing more and more people who are committed to humanity and preserving our planet – and doing so for generations to come."
The Hidden Champions of Life event honors the everyday heroes of these challenging times and provides a space for greater solidarity in community togetherness. Voice Aid Association sees itself as part of the whole and operates under the philosophy "We Are One."
"Do good and talk about it."

Astrid Arens (Voice Aid President & (Neuro-) Communication Expert & Speaker) and Regino Hawich present Voice Aid together
Who is the Voice Aid Association? A question that may be asked by anyone who has not had any information about the charity organization by Dec. 19, 2020. Astrid Arens and Regino Hawich answer this question with great dedication:
"The idea to create such a project, an organization like this, was born a few years ago. When people met by chance, talking about the issues of the world. We all realized very quickly that we wanted to get something going together, for more humanity and to protect our planet. The Voice Aid idea was born."
"We are a worldwide association of people who are enthusiastically committed to more humanity, environmental protection and the protection of our planet. Modern, cosmopolitan, transparent – for the sake of people and the planet. We are a nationally recognized new generation non-profit charity organization. We want to appear with one voice that is heard with conviction."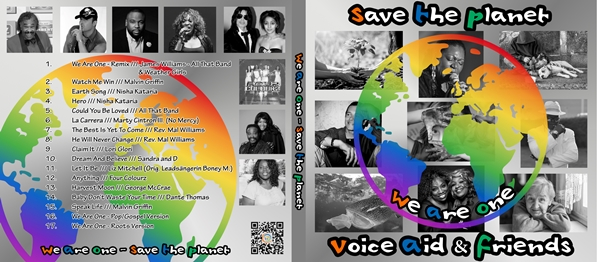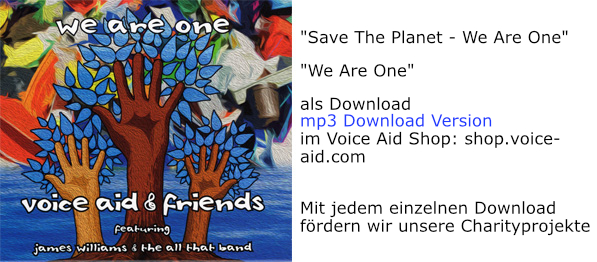 Voice Aid is reaching out with their CD productions "We Are One" and "Save the Planet," their ambassadors and the faces of the organization through music, fashion, events and concerts. Voice Aid Ambassadors and Faces include Lori Glori, The Weather Girls, James Williams, Liz Mitchell, to name a few.
Pure entertainment: Music celebrities sing for the Hidden Champions of Life
Music stars were represented at the Hidden Champions of Life event. The audience was welcomed with the anthem "We Are One" and got in the mood for the other acts of the event. In this context, James Williams addressed his words to the Hidden Champions. With sincere words he thanked all Hidden Champions around the world.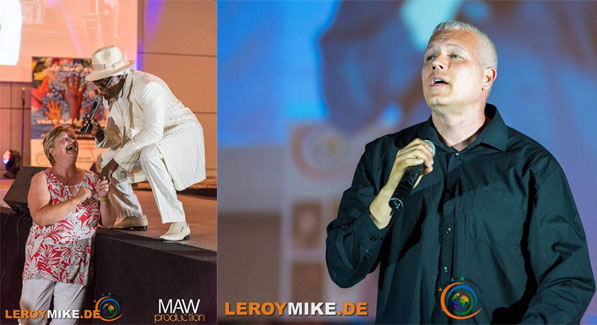 In addition, Dante Thomas spread joy and entertainment. The celebrated star invited everyone to dance and bob along to his hit song "Miss California." He is also an enthusiastic Voice Aid ambassador and addressed a few words to the Hidden Champions of Life before all guests in front of the screens were invited to dance along.
World premiere of the song Children of the World
On the first day of the online event, viewers and the Hidden Champions of Life can experience numerous highlights. One is the world premiere of the song "Children of the World", sung by Lori Glori.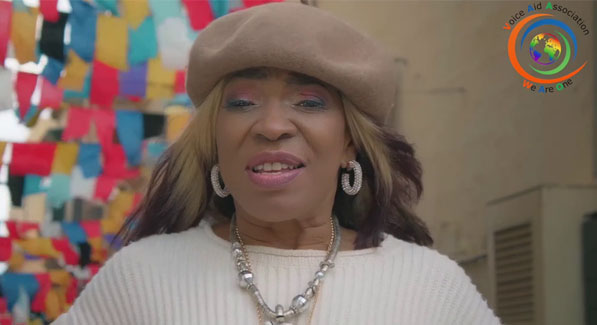 Lori Glori is an internationally known singer, a world star, and Voice Aid Ambassador in Malta. She made her mark on the world of music, performing on the same stages as the Backstreet Boys and the Spice Girls. Voice Aid is especially proud to have Lori Glori by its side. Together with many spectators all Hidden Champions and of course all ambassadors and members of the organization could hear the song Children of the World for the first time. Lori Glory gives the song a very special charm with her soulful voice, making it a unique message.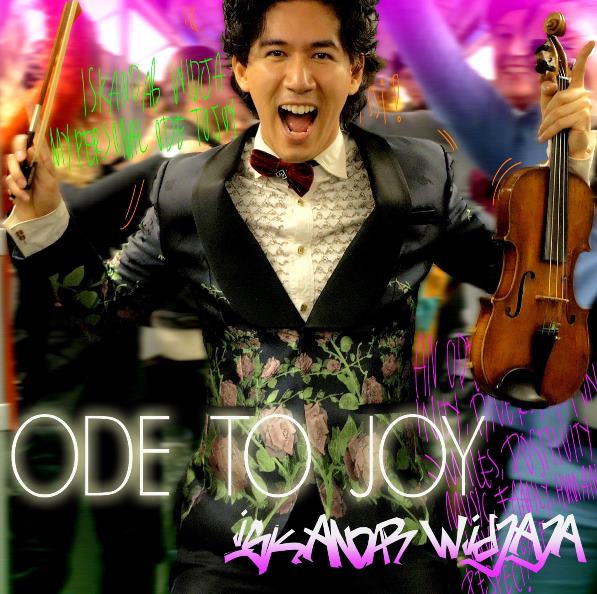 At the end of the first and second day there was a real hero of the music industry: Iskandar Widjaja. With his violin he takes music to a new level. He plays juicy and with a lot of passion. Through his musical performance, classics of musical entertainment get a new guise. For the helpers day he exclusively performed his new single "Ode to Joy".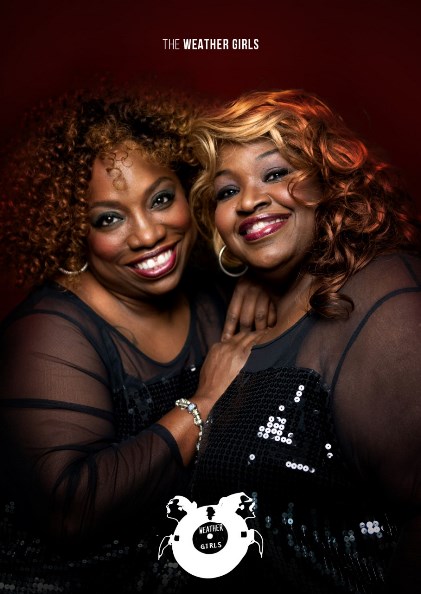 Also on the 2nd day one musical highlight chased the next. We were able to welcome the Weather Girls with their hit "It's raining men" on the virtual stage. At the latest with this song you had to dance and sing along.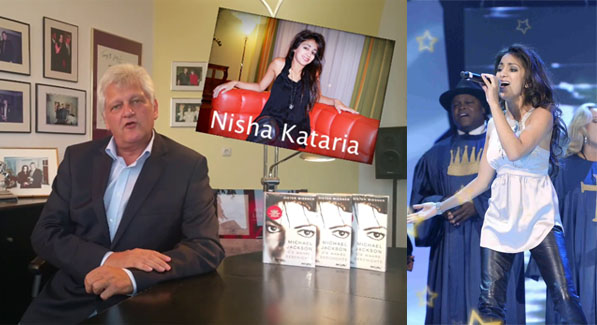 Among the other musical guests was Nisha Kataria, personally discovered and promoted by Michael Jackson. She now continues his legacy – and with much love. In honor of the everyday heroes of our time, Nisha exclusively performed the "Earth Song" by Michael Jackson.
One highlight follows the next: concentrated knowledge and sensational entertainment by top speakers
Entertainment and joy, but also honor were the focus of this unique and impressive event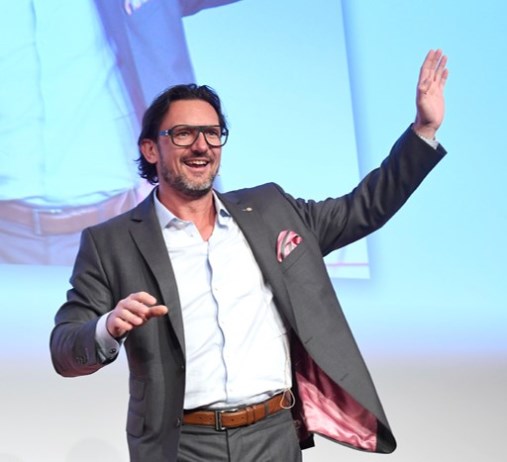 One of the speakers on the first day was Oliver Geisselhart, Europe's No. 1 memory trainer, known from ZDF, Focus, Vox. He takes the audience into the world of memory and shows impressively how to remember names, to-do lists, arguments, vocabulary and technical terms and many other things from everyday life. With a lot of fun and humor he pulls all viewers along and you are encouraged to join in the exercises with funny word combinations in front of the screen. Pure entertainment is already present in the first minutes. With his tips and tricks, the memory is properly challenged.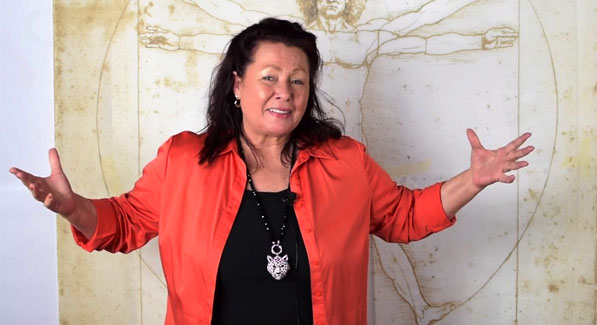 In the second half of the first day, all spectators witnessed another special program item. Astrid Arens – The Voice, speaker, entrepreneur and president of Voice Aid, Europe's No. 1 for neurocommunication and emotions, known from FORBES, RTL, iHeart Radio, presented her lecture "Words are magic". She takes all the audience into the world of words and emotions and impressively explains what words trigger in people. Words are magic and with magic we change the world. With numerous tips for a better choice of words, viewers get an insight into Astrid Arens' world.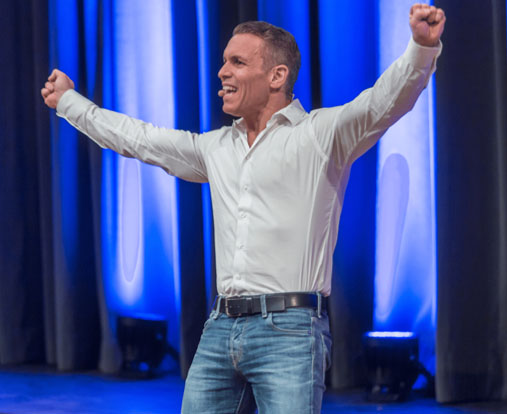 On the virtual stage on the second day, the audience had the pleasure of welcoming Patric Heizmann – Europe's No. 1 health expert, known from RTL, ZDF, Pro7 – a German fitness trainer and entertainer, who inspired millions of people with his stage show "Ich bin dann mal schlank". As a five-time bestselling author and through his social media channels, he reaches hundreds of thousands of fitness enthusiasts. Now he inspires directly on the Hidden Champions of Life event stage. In a captivating talk, he takes all audience members inside their own immune systems and introduces them to the Immune Police. Patric Heizmann vividly describes what happens in the body. With many tips and tricks he equips his lecture and explains thereby the work of the immune system. Close to the time and valuable are his explanations and tips that everyone can easily implement.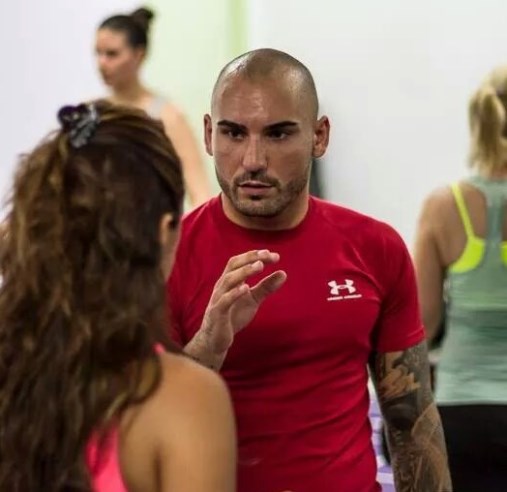 Also in the 2nd half of the 2nd day it remains entertaining. It continued active and exciting with Davide De Luca. He is a martial artist with passion, dedicates his work as a coach and personal trainer to children, teenagers and adults to promote them intensively. To further develop his expertise, he also deals with the topics of education and learning techniques, individual learning support and working on beliefs. In his presentation, he describes the most advanced fitness device ever developed: one's own body. Davide De Luca has everything but a boring lecture to offer to all the audience, he gave everyone the opportunity to learn four great fitness exercises that will make you confident and strong.
The voices of supporters
All supporters of the Hidden Champions of Life event were given their own part. They were all allowed to address their own messages and wishes to the Hidden Champions. Each one had very personal words for our everyday heroes.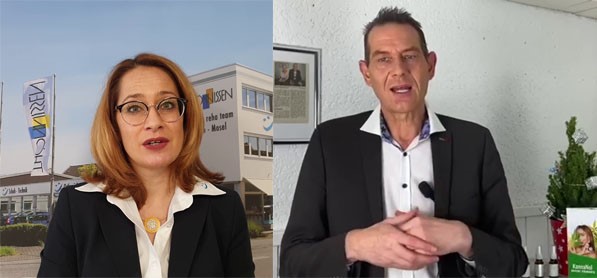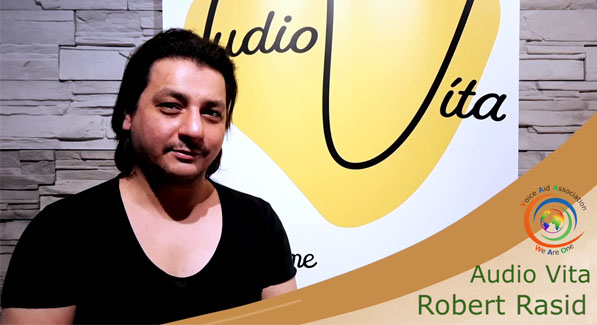 Other supporters were: PPM Pro Pflegemanagement, bdvv (Bundesverband deutscher Vereine & Verbände), Lotto Rheinland-Pfalz, Debeka, Andreas Rind, Sonnenschein Apotheke Koblenz, Antenne Frankfurt, Taunus4Family, Business-Voice-Magazin, Martin Lichtl, Audio Vita e.V., Voice Aid Association e.V.
Voices of Voice Aid friends and members
Of course, many Voice Aid ambassadors were also there with their personal words. Each has their own unique view on the topic of everyday heroes and touched with emotional words and expressions of gratitude.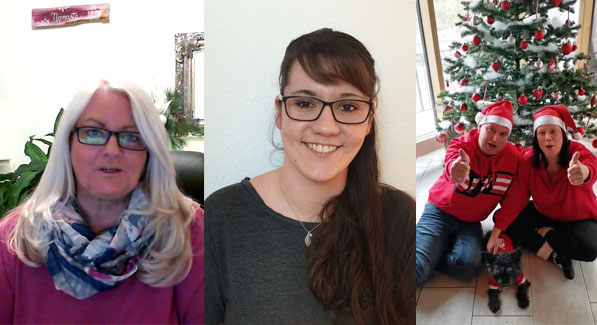 Honoring the Hidden Champions of Life 2020
Then it was finally time for the Hidden Champions of Life to be honored and awarded. They all contribute to a better society. They are all our heroes and support without thinking of themselves – even in the hard Covid time to help other fellow human beings and give them a smile.
Thank you also at this point once again that there are people like you at our side.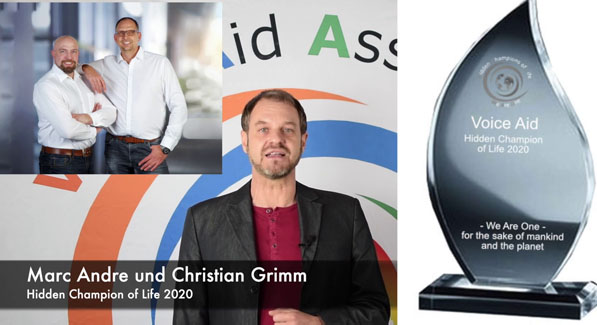 Marc Andre and Christian Grimm are among these everyday heroes. They live the heroism every day. Because their love belongs to the more than 100 guests they care for every day in their classic retirement home, in their retirement hotels and day care, as well as assisted living. The two brothers have already absorbed the helping gene with their mother's milk, as they are already the second generation to honor the work of their parents. According to Christian Grimm, Covid time in particular demands everything, and from every employee. In addition to caring for their guests, the team does the mail, they go shopping and run errands, and, of course, they keep in touch with relatives who can't see their loved ones because of Corona regulations. Now in the second lockdown phase, the hygiene measures have become much stricter. Full protection for all employees has been the motto since then. This makes work and contact with those in need of care more difficult.
Christine Joch, a nurse with a passion, was there for her fellow human beings felt 365 days a year. In her private life, Christine also dedicated herself to the children of friends and the elderly in her environment and was involved in an animal shelter in Fulda. About 10 years ago, Christine went from being a helper to a patient. But she continued to be unwaveringly committed. Christine Joch is an everyday hero and is recognized by the Voice Aid Association as a Hidden Champion of Life 2020.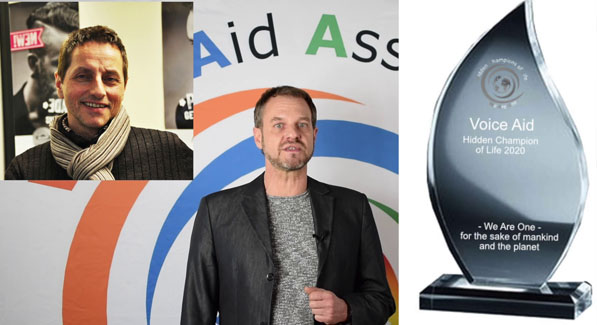 Thomas de Vachroi is a true individualist and helps the poorest in society. As Poverty Commissioner of the non-profit Diakonie Berlin, he supports people who have less than little. People who live on the street. This everyday hero has his center of life in Berlin. In addition, he puts his energy into numerous projects as the social representative of the CDU in Neukölln and as the director of the Diakoniehaus Britz. It was he who initiated the petition for supermarkets to give away surplus food to the needy. Also Thomas de Vachroi is honored for his commitment by Voice Aid.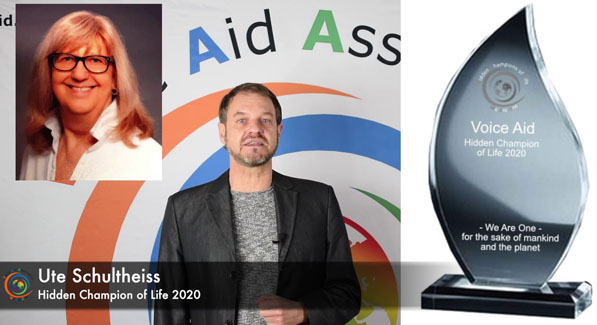 Ute Schultheis, a true everyday heroine, a heroine from next door. Ute works in a Rewe supermarket in Mellrichstadt. With a smile on her lips, Ute enters the supermarket every day. With her calm, competent and reliable manner, she is well-liked by all supermarket visitors. Especially during the pandemic, she demonstrated strength, calmness and competence in all areas. She remained friendly and reliable and is therefore one of the everyday heroes of this time.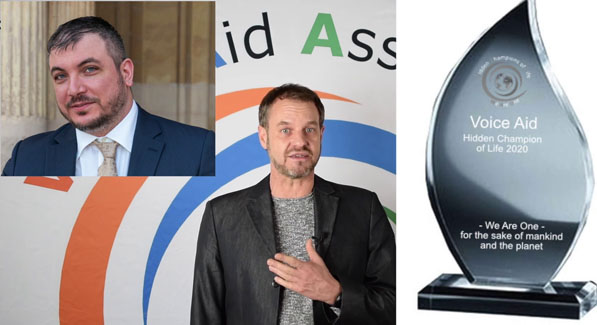 Dr. Karl Cutajar is another hero at this time. The practicing physician has made it his mission to help couples fulfill their desire to have a child. With a smile on his face and his professional expertise, he stands by all those couples who wish to have a child together. To date, he has been able to help many infertile couples. He is also one of the everyday heroes and lives on the island of Malta.
Honoring the Voice Aid Social Heroes 2020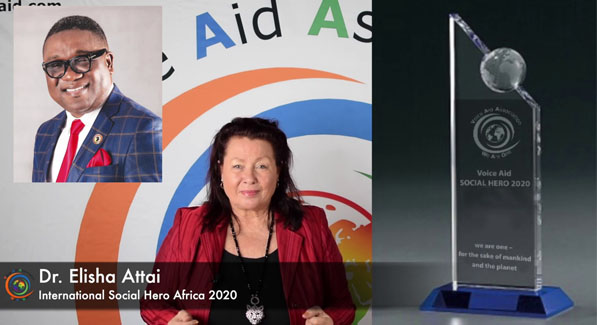 When you hear the name Dr. Elisha Attai, you are immediately introduced to another hero of the time. In his home country in Africa, he is committed to women and gender parity. With his power and commitment, he is on the road worldwide. Gender equality and the empowerment of women is his life's work. An avid athlete and family man, he lives in Lagos with his wife and four children. As a native of the Nigerian state, he actively promotes the image of his homeland both at home and abroad. Dr. Elisha Attai is a committed Christian and engages in many activities based on his faith. As an active supporter of several charitable organizations, he also contributes there. The well-being of the youngest is especially close to his heart and so he supports a charity that cares for premature babies in Africa. Through Voice Aid, Dr. Elisha Attai was named the world's first International Social Hero 2020 for the continent of Africa.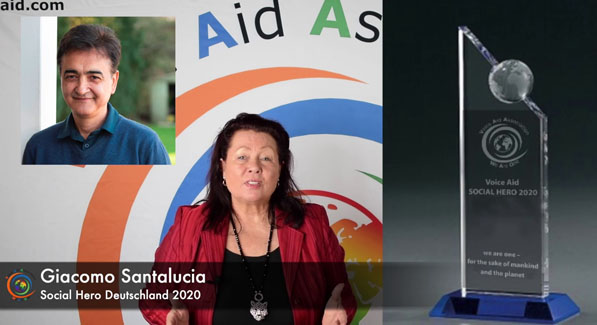 "A Ferrari in the heart is much nicer than a Ferrari in front of the door" – a quote from Giacomo Santalucia. The lively Italian, who lives in Saarland, is pure passion. Everything he touches in life and what he stands up for is based on respect and appreciation of people. A quote from him: "I've experienced that I've gotten a lot back from people through my dedication and sacrifice." The full-time marketing manager at AOK Saarland was awarded the Federal Cross of Merit by the Federal Republic of Germany two years ago. What moved the federal government to honor Giacomo Santalucia? The experiences he had as a teenager shaped the rest of his life. Giacomo Santalucia came back to life after a serious illness and since then he has been dealing with the questions: which tasks do I have to fulfill and whom should I help? His work is characterized by the idea of opening people's hearts and making the world a better place. Important to him is the open contact with each other, no matter what skin color one has or from which part of the world one comes. One of his projects is the German-Italian Educational Institute, which makes a great contribution to immigrants. Through his many projects, which always revolve around the well-being of people and peace, Giacomo Santalucia has earned the Social Hero 2020 award.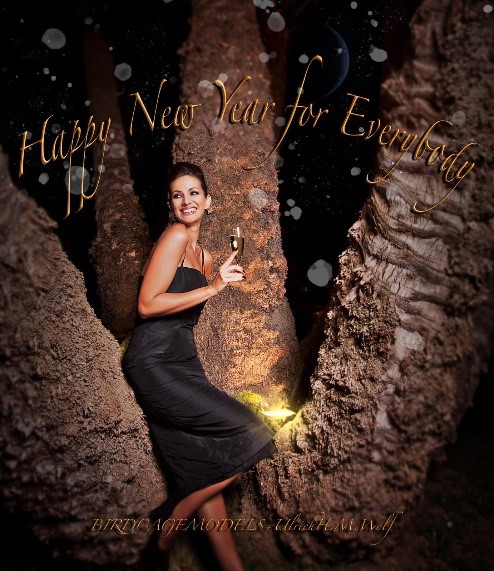 Photography by Ulrich Wolf – Voice Aid artist and photographer
Birdgagemodels + Ulrich H.M. Wolf

Share: