Young designers rock the fashion stage in Cologne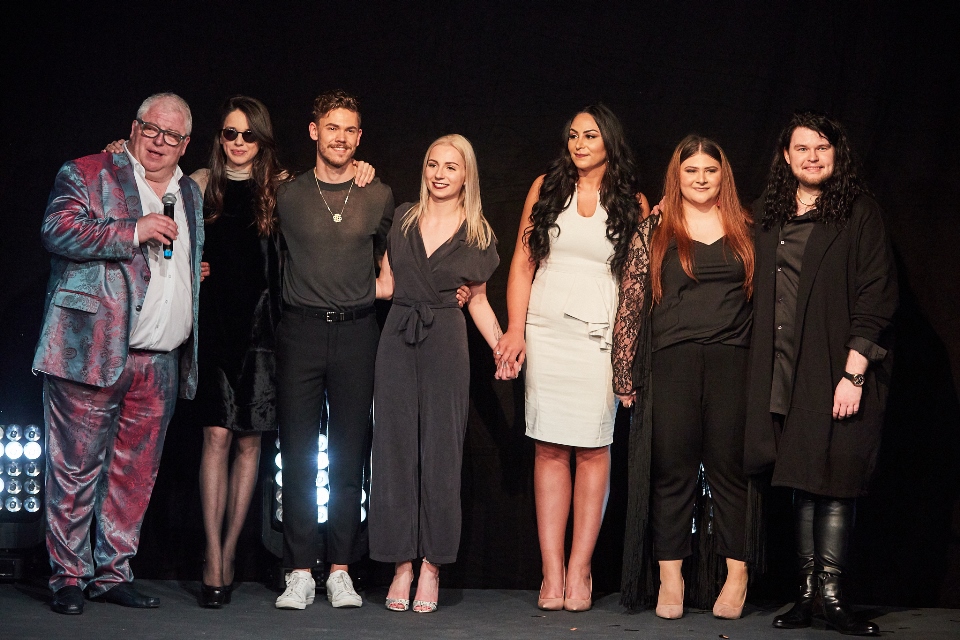 Young designers rock the fashion stage in Cologne
1. Start Up Fashion Show Cologne
Share:

Today, Saturday 14.04.2018, Procar in Cologne-West is in a great commotion. 6 young designers are organizing "the" 1st Start Uup Fashion Show Cologne.
Carlo Schneeweis with his label Schneeweis, Marco Stern – Label Stern, Renata Roxana Rus – Label Rerrier Germany, Zeliha Sen – Label Şen Design, Loredana Aslan – Label Alore Divor and Alexa Schmitz with her label Alexa Schmitz young fashion designer, give themselves the honour.
All young designers are highly concentrated and know about this great opportunity that will be opened to them today in front of an audience that is eagerly awaiting their show. 35 outfits will be presented on the catwalk. Everything is meticulously checked: Does the dress or trousers fit correctly, do the accessories match, does the hairstyle last, is the make-up advantageous? 1000 things to consider for the "one" first perfect performance in front of a few hundred spectators.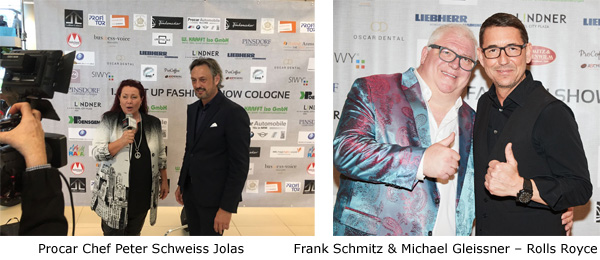 A fresh and highly creative wind flows through the sacred halls of Rolls Royce and BMW. Rhythmic music roars out of the loudspeakers, the models practice what they can and get ready for their first performance. The excitement rises, everything is running at full speed, sound & light are right, the last preparations are made.
Procar is the leading car dealership in Europe, combining all Rolls Royce and BMW brands including motorcycles, electric vehicles and hybrid variants under one roof. Peter Schweiss Jolas, head of Procar, says: "We are proud to have this fashion show here in our company. We've been preparing for this for a few weeks. It will certainly be a great success."

TV and the press are well represented, which is always an indicator of the high quality of an event. RTL West will conduct TV interviews and Red Carpet Star TV, Silvan Catterfeld & the presenter and speaker Astrid Arens – The Voice from Business Voice Magazine will accompany the young designers through the evening and create a report on the 1st Fashion Start Up Show Cologne.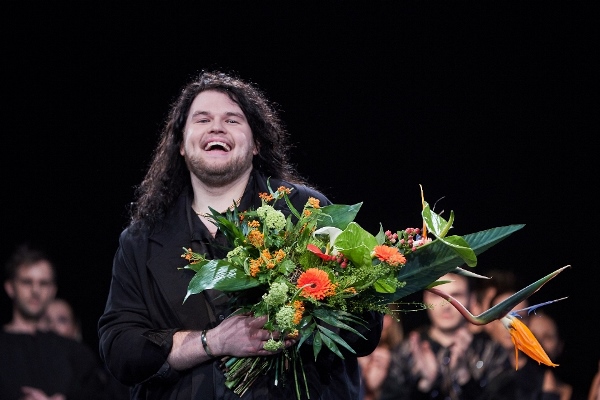 Carlo Schneeweis
Carlo Schneeweis opens the fashion spectacle with a mega performance and fascinates the audience with a great combination of dance, song and model show. Frank Schmitz, sponsor of the fashion show, moderates the show with a lot of charm and heart.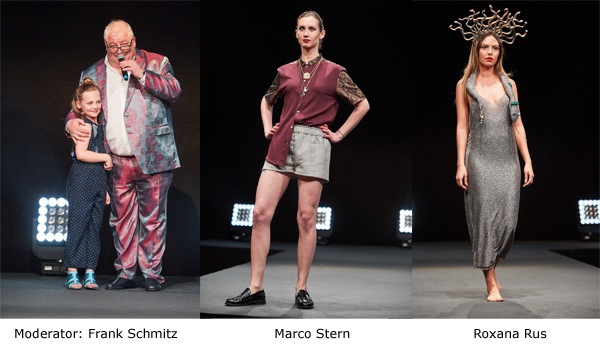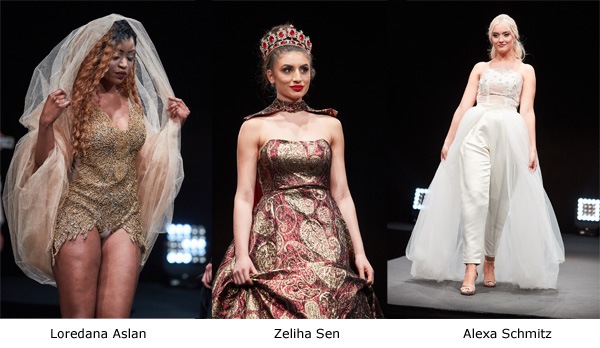 Later Marco Stern presented his fashion, which was strongly influenced by men's style. Renata Roxana Rus was inspired by Medusa. Zeliha Sen combines modernity with oriental details – reinterpreted in a sporty break in style. Loredana Aslan stands for the independent, self-confident woman, the American lifestyle and for glitter and color. Alexa Schmitz fulfilled her dream – a wedding fashion collection – and enchanted all event participants.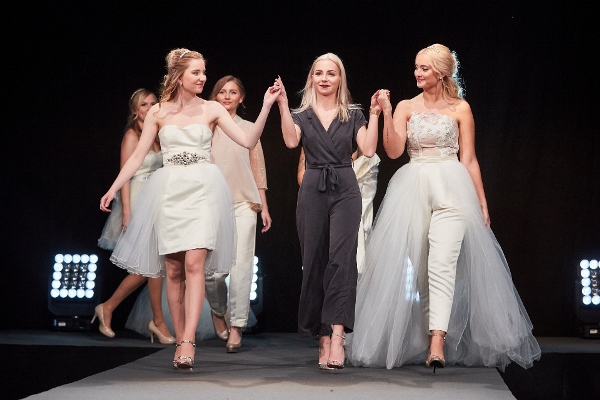 Alexa Schmitz
When asked: "What inspires you and what role models do you have?" Alexa Schmitz replied: "Every woman inspires me. For me, the most important thing is to support every woman in getting the best out of herself and Karl Lagerfeld is my role model".


Michael Gleissner, the most successful representative of Rolls Royce in Europe, proudly showed us his Rolls Royce models, especially the hip models in turquoise and Salamanka blue or also the very latest model, the Black Badge, which aligns its performance with young drivers who do not follow the rules. Here, even Emily has a black touch.

The spectators of this event were enchanted by the mega performance of all young designers and models, the great ambience of the car dealership and the excellent food. In front of the huge sponsor wall Frank Schmitz tells us: "that he thanks all sponsors and helpers for their support. That networking is all nowadays and Procar's location is a unique platform, which the young designers also appreciate very much".

Share: