The Plus Size Fashion Gala 2018 – Who will be Miss Curvy 2018?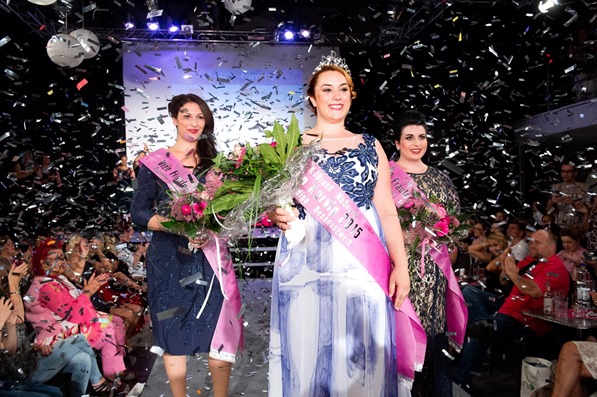 On 01 September 2018 it will be time again! The election for " Miss Curvy – Germany's Most Beautiful Curves " and "Mr Big – Malemodel by Miss Curvy" is entering a new round and is in its 5th anniversary year as a Plus Size pioneer.
The Kunstwerk Mönchengladbach offers the backdrop for the spectacular Fashion Gala with Germany's unique Plus Size Model Competition for women & men, the festive presentation of the Miss Curvy Award 2018, live shopping and much more.
More than 2,300 applications were received and the 100 most impressive candidates were invited to the casting (July 15, 2018/Düsseldorf).
On the gala evening, 16 candidates (12 women and 4 men) will compete to win the titles " Miss Curvy – Germany's most beautiful curves " and "Mister Big – Malemodel by Miss Curvy" and present the latest fashion trends of Europe's hottest plus-size brands.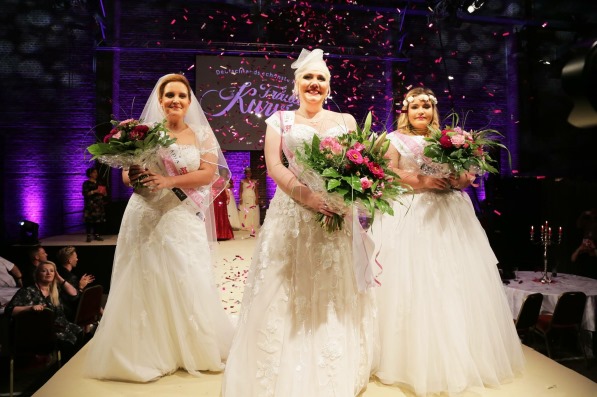 But that's not all: an unbeatable stage program invites you to a curvy spectacle: Moderator Melanie Hauptmanns (Mein Lokal, Dein Lokal Spezial/Dinnerparty – Lady's Talk on Sat1) will lead through the evening and present a colourful stage programme. She is supported by entertainer Yasar Dogan from Augsburg.
Ingrid Arthur (among others Weather Girls) and the finalists open the anniversary gala with the first Miss Curvy Hymn (from 2014) "This is my body".
This year's hymn "Do you like what you see?" will be presented by singer Sora during the show. DJ Van Keeken accompanies the gala musically.
This year's anniversary gala (5 years of Miss Curvy) is the first time that the "Glass Curve" will not be presented, but the "Miss Curvy Award". Winners of the award: Conchita Wurst, Thomas Rath, Katy Karrenbauer, Vera Int-Veen, Nicole Jäger and Ingrid Arthur.
Some well-known faces are also on the jury, e.g.: Franziska Traub (Actress), Julian F. M. Stoeckel (Entertainer), Veit Alex ( androgynous model), Kattia Vides (Bachelor, Jungle Camp) and many more.
An unforgettable evening awaits the guests under the title: Diversity/Bodypositivity: "Like what you see?!" with many surprises and a fantastic stage program with all the glamour and gloria that curvaceous power women and men deserve!
Tickets can be ordered now for 34,50€/person.
(Please order by mail to: mela@schoenundumfangreich.com)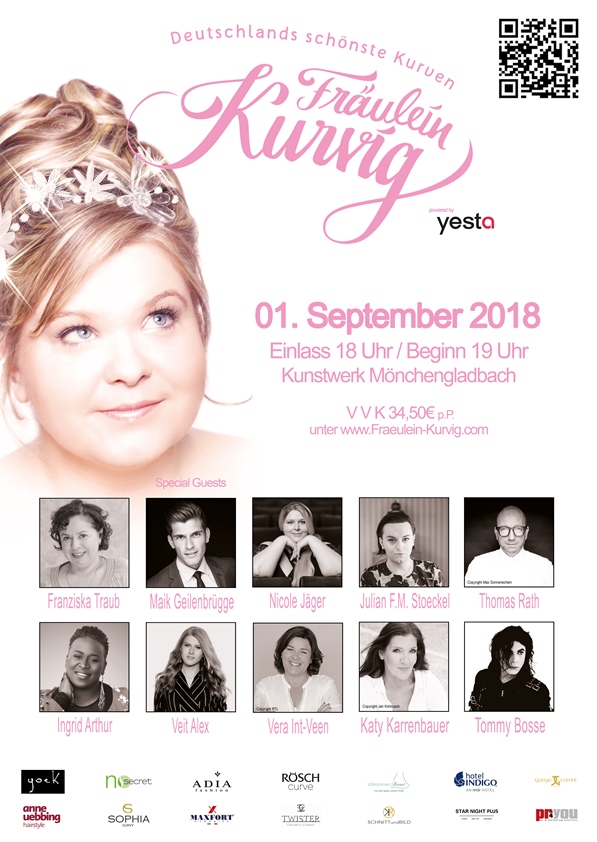 Share: