Ralf Schmitz – The "Affiliate King" – online marketing veteran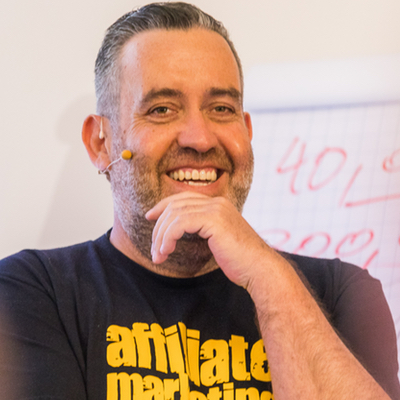 He is one of Germany's most successful affiliate and online marketers and belongs to this scene, like the Rhine or the Kölsch to Cologne. His colleagues and friends therefore gave him the name "Affiliate King". An institution of the online world, omnipresent on the net, amazingly likeable and always a smile on his face.
He created the Affilidays, a huge networking convention that takes place every two years in Cologne. The latest was in 2018 with over 500 visitors, who, as always, were enthusiastic about the know-how that was imparted here. The special thing about these events is that it is always a "NO PITCH" event – packed with content without any sales on stage, whereby networking is very important.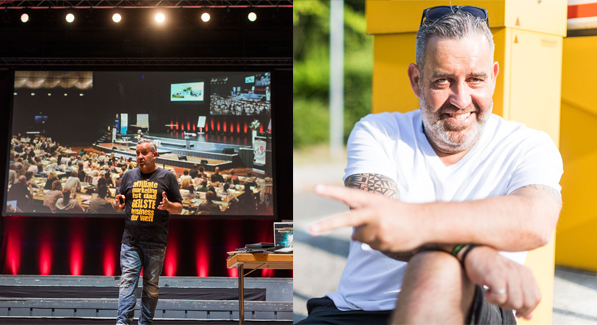 Ralf Schmitz was born in Andernach. With his friendly and sympathetic nature he quickly builds up trust with his audience. He is a marketer from practice – for practice. His lectures are full of valuable practical tips – he likes to do without empty words.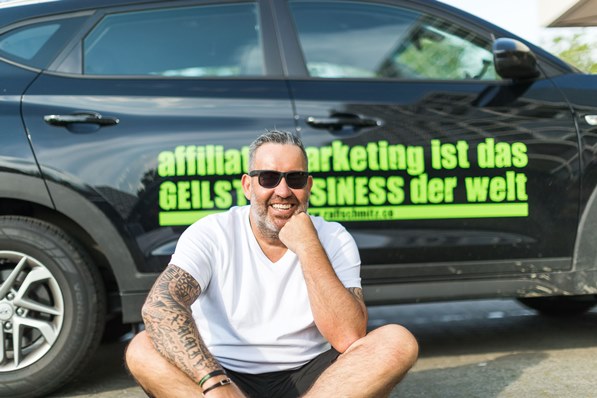 He loves to wear jeans and T-shirts on stage with his main message: "Affiliate marketing is the hottest business in the world!" He lives this message and is absolutely authentic in the things he does.
He started as a turner and later switched to the travel industry. His passion for foreign countries continued to grow and at some point sparked in him the desire to switch completely to the travel industry. As a result, the desire to live abroad grew more and more.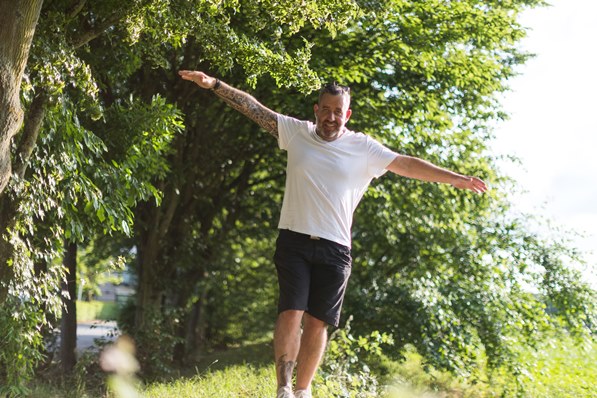 Then the time of the first strong Internet boom came. A friend of him started an Ebay shop and asked if he wanted to support him. No sooner said than done. He accepted the challenge and from then on was responsible for purchasing goods. "From now on I was abroad 3-4 days a week and my dream to emigrate to Mallorca was more present than ever. I wanted to work where I like and when I like."
He decided to make his money on the Internet. "Google showed me Dr Oliver Pott and Christoph Mogwitz. I learned from them, downloaded my first free reports, read them and put them into action."

Today Ralf Schmitz with his microbusiness makes more than 1.2 million € annual turnover with information products and 4 employees. In 2010 he emigrated to Mallorca with his wife, whom he likes to call the best in the world. Since January 2011 he has alternated between Mallorca and Florida and in 2018 the Cologne location was added.
When he discovered the subject of affiliate marketing, it was love at first sight. It fascinated him and at the same time left him the freedom of self-determination. This special type of marketing can also be directly equated with recommendation marketing. He started advertising third-party products and received a fixed commission for successful referral. So he developed the hottest business in the world.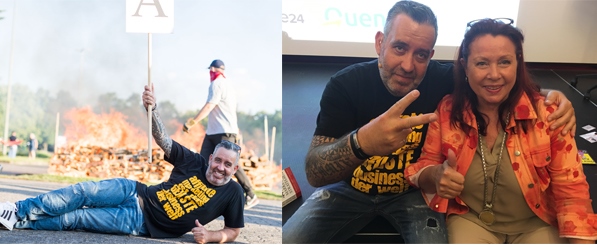 Ralf is now one of the really big names in this business. His name stands for experience, quality, honesty, trust, authenticity and respect. Without much prior knowledge, he acquired the know-how of this business and successfully implemented it.
As he likes to say: "You must not give up on your path to success as an online marketer. With a little courage, perseverance, passion and corresponding goals, anyone can become a success marketer."
Astrid Arens, speaker & top business expert for neuro-communication/marketing says: "The Affilidays with Ralf were a real enrichment in content, trust, honesty and cohesion. He is a great person with charisma and the necessary portion of humor that makes his lectures unique."
We thank Red Carpet Star TV for the support and the video material

Share: