"Strict Rules" World premiere in Cologne – Mafia and Co conquer German cinemas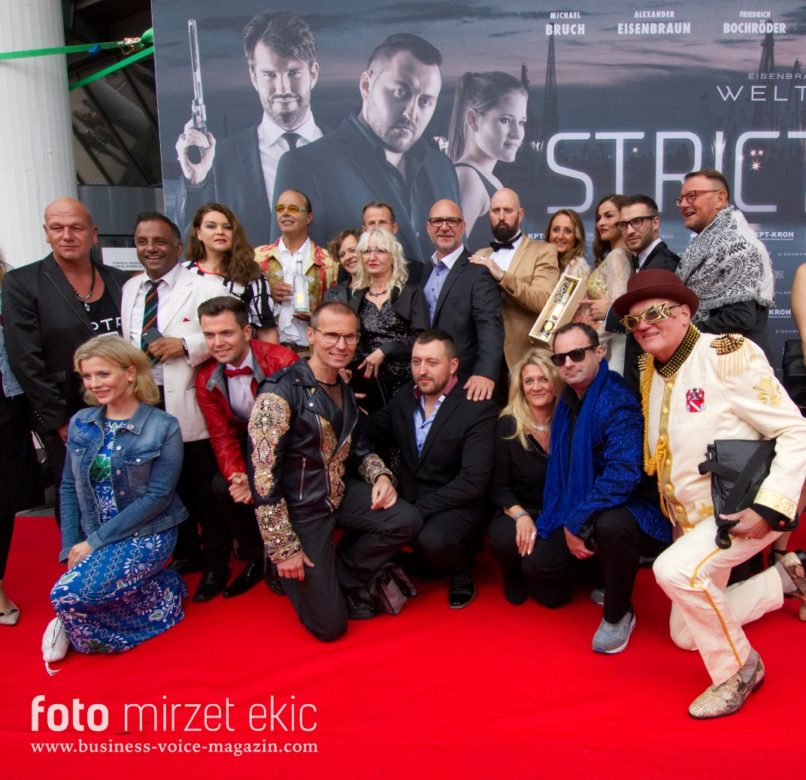 "Strict Rules" World premiere in Cologne – Mafia and Co conquer German cinemas
Strict Rules - Die Film Crew
Share:

In the heart of Cologne, in the Cinedome Cologne, a world premiere of a special kind took place. Director Alexander Eisenbraun fulfilled a dream. Today is the day. His 90-minute thriller "Strict Rules", a low-budget film of the thriller-drama genre, is launched.
The red carpet was rolled out, huge sponsor and film banners were set up and the actors of the Russian mafia film appeared in two stretch limousines.
And the flurry of flashbulbs started. A trace of Oscar feeling swept across the cinema forecourt. Glamour and shine combined with down-to-earthness and modesty. Tough business combined with hilarious moments. A great combination, which Alexander Eisenbraun, director – main actor – and producer, has fully succeeded in this film.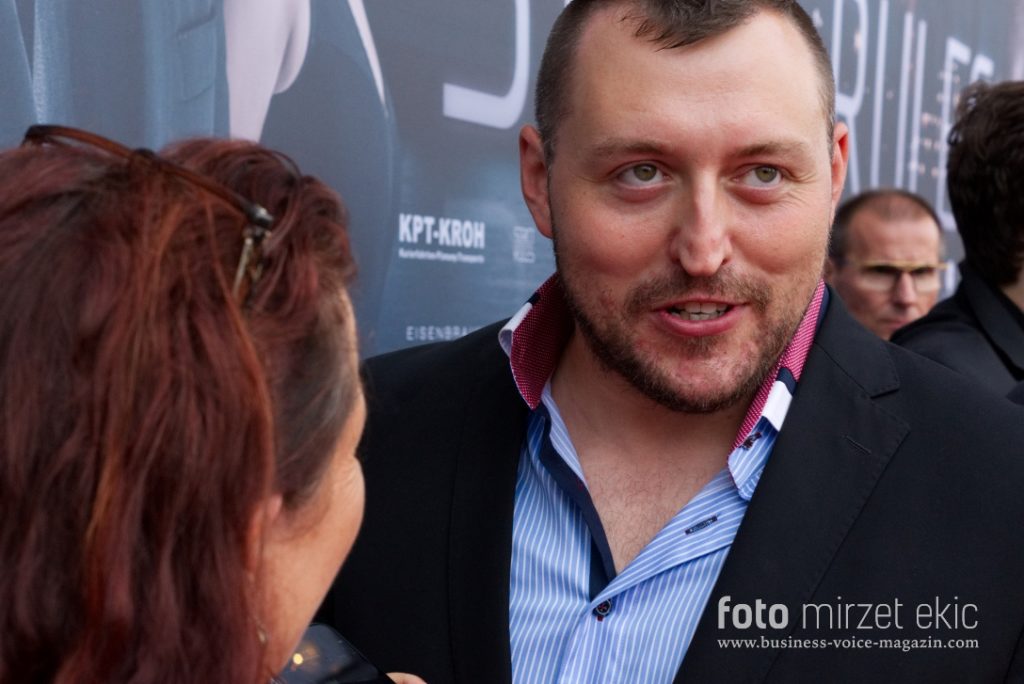 About the film production, Eisenbraun said that he financed everything out of his own pocket. More than 2.5 years of hard work went into the film, "we could only shoot at the weekend because I work as a piano builder during the week". It was his first film production and his first leading role. Friends, colleagues, his parents, his wife, all helped to make this film. At this point it is important for him to say: Thanks to all who supported him and made the film possible.
The film crew of "Strict Rules" includes Alexander Eisenbraun, Michael Bruch, Friedrich Bochröder, Mayke Dähn, Arved Birnbaum, Stephan Böttcher, Tom Barcal, Nikolai Grin.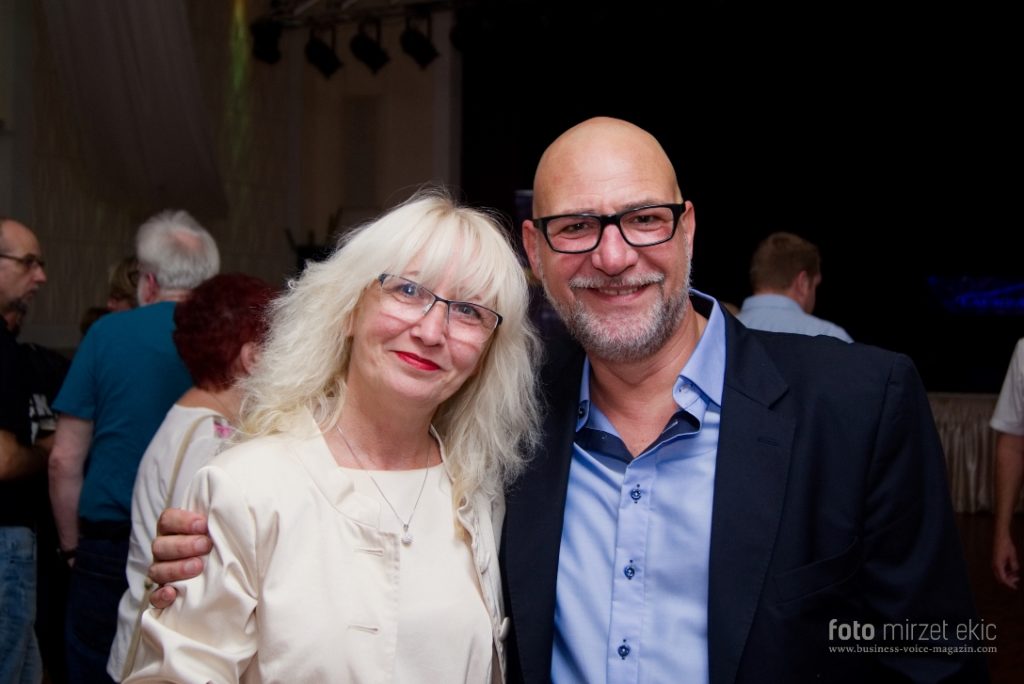 Dagmar & Andreas Kroh
One of the main sponsors was Andreas & Dagmar Kroh, KPT-Kroh from Emmerich. Asked what prompted him to support this film, he said: "The real reason is: I find that too few artists in Germany who do not appeal to the general public are supported. Germany is the land of poets and thinkers, culture is man's greatest good. Nevertheless, the willingness of most entrepreneurs to invest in culture is rather low. I regret this and sometimes get angry, because many people can complain about culture, but very few want to do something about it.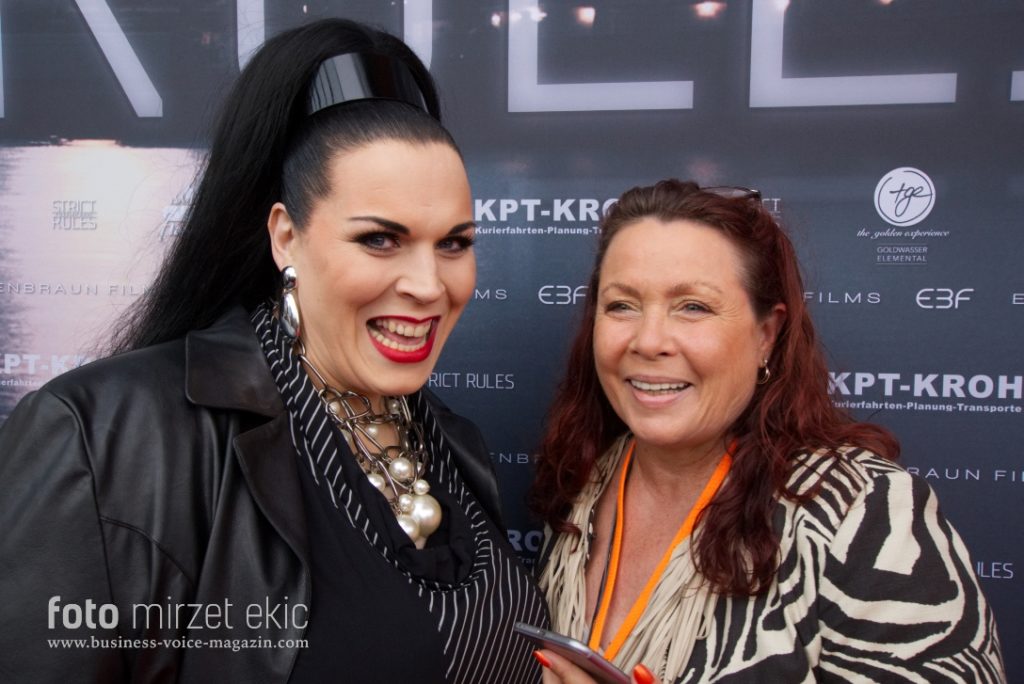 Bibi Kossmann & Astrid Arens
Bibi Kossmann, known from Bibi and Holli on RTL or Bibi and Holli on Tour on RTL2, is one of the numerous fans on the red carpet. She wishes: "finally, that German films get this Hollywood style and not always only America comes first".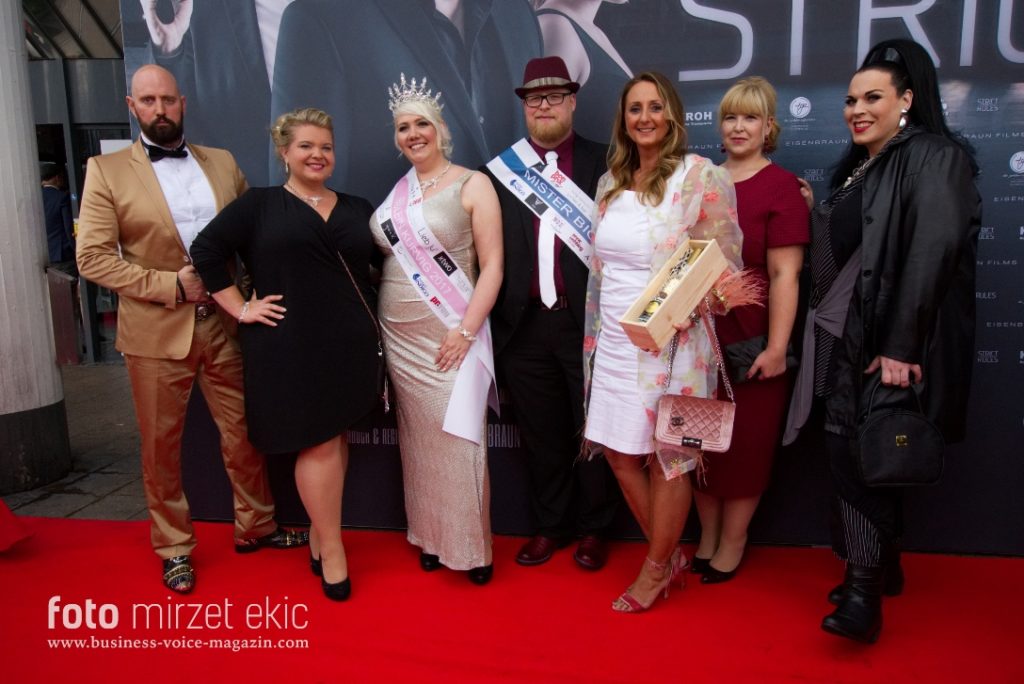 Pätrick Lothar Triebel (Mr. Goldwasser) – Melanie Hauptmann – Katrin Röder – Wolfgang Reuter, Bibi Kossmann
The world premiere in Cologne was also attended by Melanie Hauptmann, organizer of the election to Fräulein Kurvig and Mister Big and known from Kabel 1, her two winners Katrin Röder and Wolfgang Reuter, selected from 1700 candidates, were very much looking forward to the thriller. At the Fashion Week in Düsseldorf in January, curvy models will continue to make exciting appearances.

Share: