Women & Work 2019 – Exclusive interview series on Europe's largest women's fair
Nadja Forster – Company succession made easy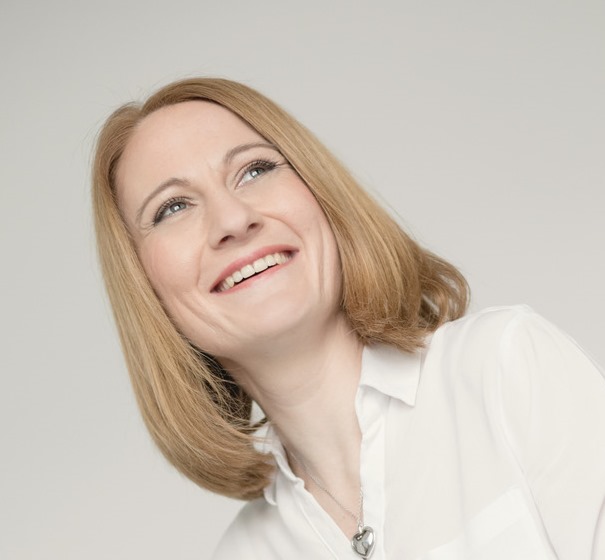 Companies as well as individuals focus on what we see, such as nationalities, gender, physical or mental disabilities, etc. We see less people with their characteristics, abilities and potentials. The company's practice in the selection of personnel is mostly based on training and professional experience – if there is no certificate, persons exist less. However, examples such as Steve Jobs and many more prove the opposite time and again. We as human beings can do so much more.
Humanism is the main topic at this year's Women & Work 2019. The changes in digitisation and the new challenges such as demographic change, lack of skilled workers, etc. give us the chance to break down prejudices. We can increase our human performance potential and thus secure a competitive advantage. This is exactly what we are working on in our Konektur Partner Network. It is important to us to focus on humanity in business.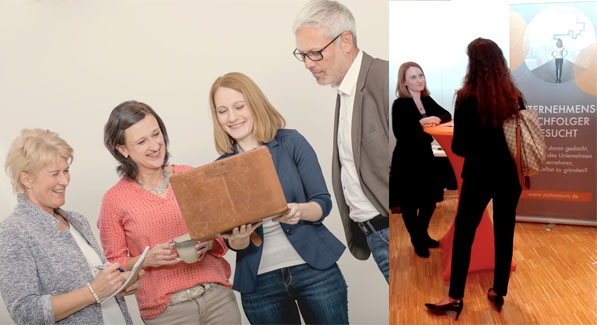 Forster was born in Linz, Austria. She is a double entrepreneur, author, podcaster, blogger and YouTuber.
Forster is characterized by her versatility, high empathy and trustworthiness, spontaneity, improvisation, ambition, honesty & helpfulness.
Her passion is coaching with heart and the topics of succession planning, leadership and human resources. In addition, she offers web & app solutions that map the interview and assessment center process simply & digitally and thus facilitate the personnel selection – decision-making process.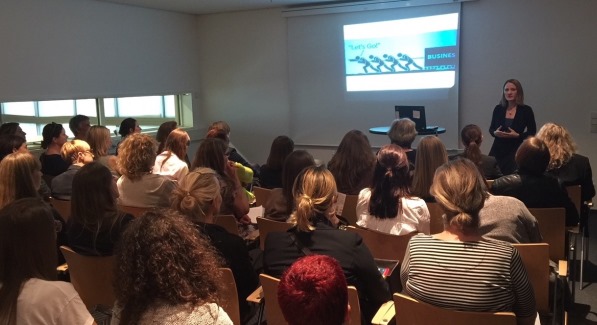 For more than 12 years she has been advising small and large companies on personnel, employee and management issues. Her goal is for you to know and use your potential to position yourself and your company for the future.
"When I was 14, I already knew my career goal. Since my first business school lesson I wanted to become an entrepreneur. First I studied business administration, then I started with a classical permanent position in the personnel area. When I was 29, I started my own business as a consultant and trainer for personnel topics in companies.
A heart journey followed and I determined what was important to me in my life and how I could reconcile family and career. Two coaching courses followed and it became clear to me where my core competencies lie: working with the potential of people and companies, solving leadership issues and also accompanying changes. I then found myself in the area of corporate succession".
Settle the succession with ease & heart. This is her motto and her heart's desire for all female entrepreneurs.
She basically likes people who develop themselves, look ahead and realize their dreams, who advance and change the world, no matter in which area.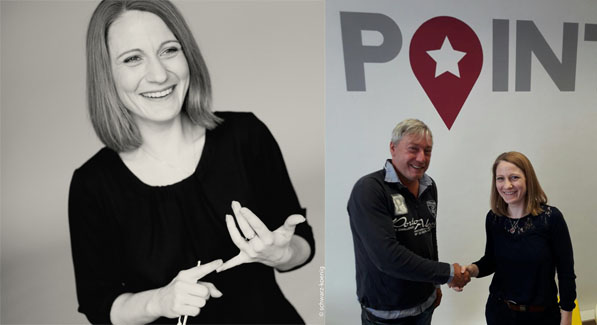 One of her great dreams is to change and redesign our economy. For her, our economic system is shaped by power and money, with people playing only a minor role. We are wasting so much potential because we think only in the drawers and in the structures shaped by industrialization. However, everything is currently changing and new ways of thinking and acting are in demand.
To the question "What makes you successful?" she answers: "Just stick with it, believe in yourself, go on and reinvent myself again and again".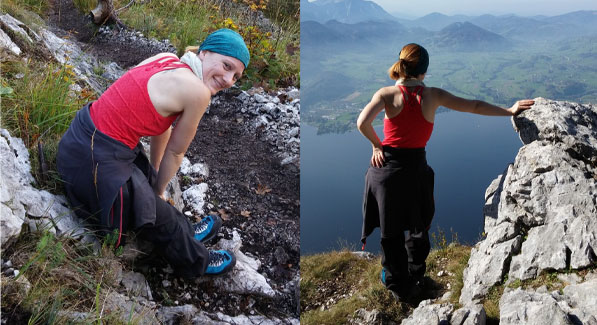 Privately Forster loves nature, runs a half marathon and likes to climb mountains of 4000-6000 meters altitude. She likes to climb high up and obviously feels at home there. Family is very important to her. She wants to live healthy and active and above all be in harmony with herself.
This also includes social commitment and the support of others. As a member of the Executive Board of the Wirtschaftsjunioren, she is intensively involved in economic policy and social issues.
www.motivatorin.de Company: NF CB e.K.
info[at]valsys.de Company: Valsys GmbH
Picture credits: From the private archives

Share: