Andreas Rind – CAD expert with passion – with a lot of heart and esprit for design success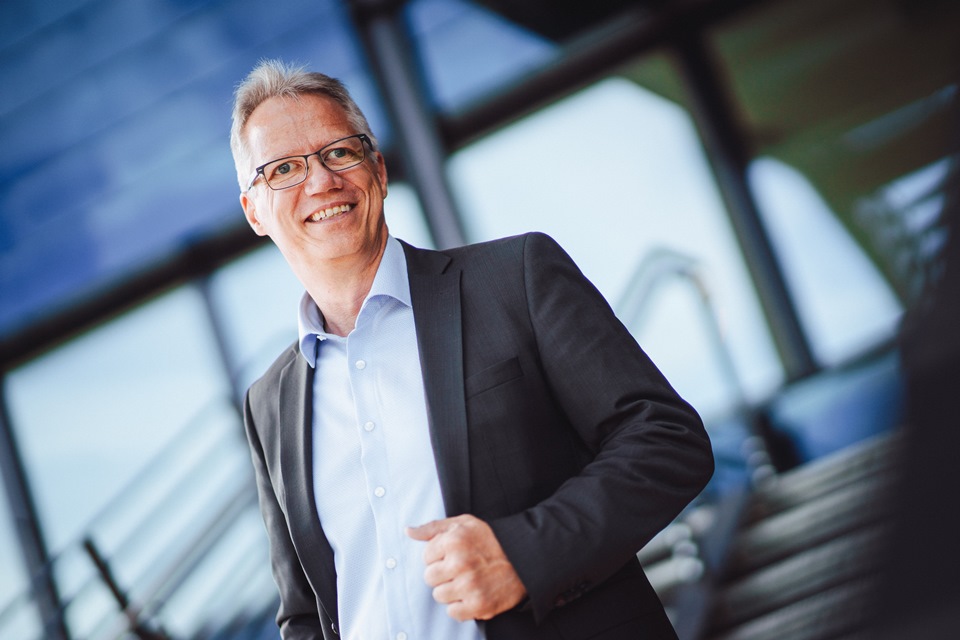 Andreas Rind was born on 27 December 1965 in Frankfurt/Main and completed his technical training in general mechanical engineering in Fulda in 1998. He made a name for himself in the industry as a CAD trainer. High Speed Quality CAD is his passion, which he offers in his company ARINDA GmbH, founded in 2016.
Today Rind is on the road as a lecturer, author and trainer. His training courses on the subject – software training in CAD design – are highly sought after in the industry, his participants are enthusiastic and the companies are delighted to be working with such a passionate and at the same time convincing trainer.
He took his first steps as an author in Dominic Multerer's book "Man Müsste Mal – so kommen Sie ins Handeln". As co-author, Rind describes some highly interesting aspects in the book published by Midas Management Verlag Berlin.
Just recently, Forbes magazine Europa, headquartered in Vienna, wrote about the CAD specialist: "Rind's customers rely on his 20 years of expertise".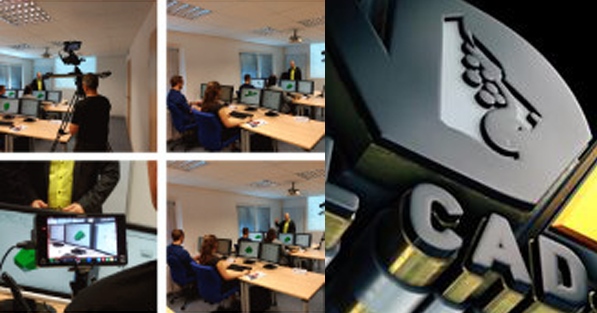 If you listen to Rind when he talks about his job, he starts to shine all over his face, every question is answered in detail, and if necessary, even explained several times, until everyone knows how it works with "the construction".
With more than 200 training days per year, he is one of the absolute capacities in his field. In addition to large companies such as Liebherr, Continental, Siemens, Jenoptik and Stabilus, his entrepreneurial playground is above all the medium-sized companies such as ABB AG, Carl Zeiss AG, Mitsubishi Hitachi Power Systems and Otto Bock Health-Care, to name but a few.

Through personal training, Rind has managed to bring his very technical content to the man or woman with wit and a lot of charm. According to his credo: "Technology can be fun too".
Rind has turned his hobby into a profession in which he blossoms and feels comfortable. In addition, mental training is particularly important to him. Which hobby he would like to devote more time to again is motorcycling. Blowing his head free while cruising, relaxing and being one with nature, that's what he wants again and more often from now on.
To the question "How do you create relaxation in everyday life?" he replied: "1. In training it is important to me to have fun with the participants. 2. I like to walk through the forest, enjoy the peace and quiet and develop many creative thoughts, which I dictate directly into my mobile phone. 3. to spend a good time together with friends, because friendships mean a lot to me".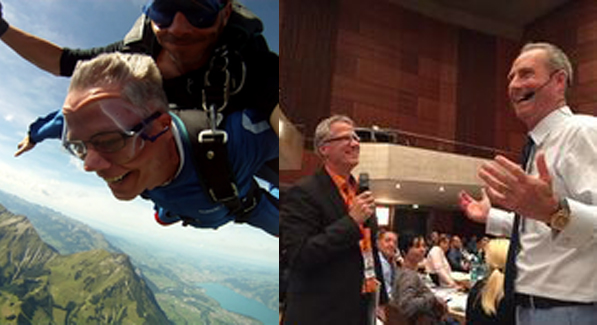 If he is travelling privately, he prefers warm countries, white beaches and good hotels as compensation for his creative power. He loves Turkey and Spain. Musically he likes to listen to Toto, Saga and Foreigner.
His customers as well as his friends like him for his loyalty, which is very important to him, as well as for his punctuality. He likes it when people stand by their word without using excuses. A positive togetherness is existential for him, because he is a person who seeks peace.
He describes himself as a wanderer who is still on the road, who is still searching. Purely physically and mentally he sees himself growing. What distinguishes him: "My strength of will, my determination, my perseverance, my reliability and heartiness".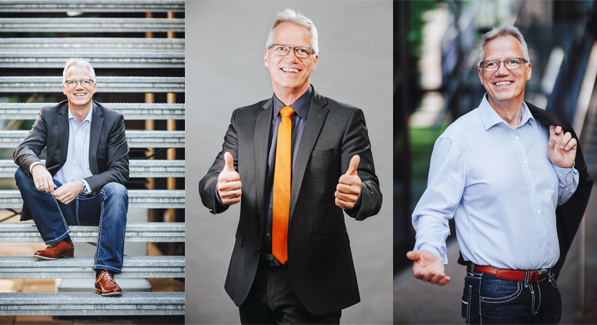 In response to the question "What makes your success special?" Rind says: "1. my human way of imparting specialist knowledge with a lot of fun and commitment. 2. to be tangible, approachable and authentic for my seminar or workshop participants – from practice for practice. 3. I always try to be like one of the participants, to think like one. Thus I understand the topics of the participants best and also those of beginners. Today I am a role model, coach and mentor.
For him, social commitment is a matter of honour. In addition to AMNESTY International, NABU – Naturschutzbund Deutschland and an animal shelter he supports in Fulda, he donates to RPR1 Hilft e.V. in the region.
He is a supporter of the first hour and a founding member of Voice Aid Association e.V., an association that works for more humanity and environmental protection – for the sake of people and the planet.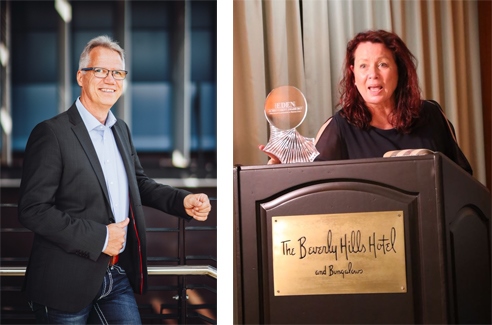 One of his role models is Astrid Arens – The Voice – Speaker and Top Business Expert for Neurocommunication and Marketing. Arens is a close friend of Rind and chairwoman of the Voice Aid Association. She says: "Andreas is a curious and very open minded person. We are connected by the topics "Allowing emotion" and "Living on Stage". He always says I am his great challenge. I say he already inspires and excites people."
Picture source: Andreas Rind

Share: