Iskandar Widjaja – violinist, genius, free spirit, rebel – a wanderer between the worlds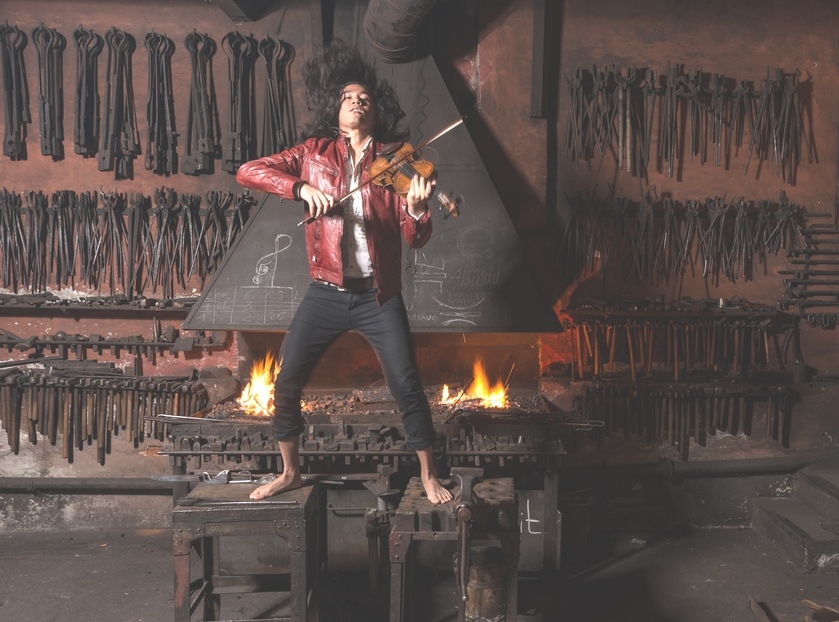 Iskandar Widjaja (32) was born in Berlin and is an incredibly fascinating personality. When we, Astrid Arens – The Voice & Iskandar Widjaja, spoke on the phone, I immediately noticed this calmness in his voice and expression. We laughed a lot and had a really inspiring conversation about his passion for music and his crazy personality.
Born the son of a family from Indonesia with Dutch, Arabic and Chinese roots, he began his violin studies at the age of 11 as a young student at the Hanns-Eisler-Musikhochschule in Berlin. At the concert diploma he only narrowly missed his follow-up studies, took a short break, and then unswervingly went his own way and got off to a good start.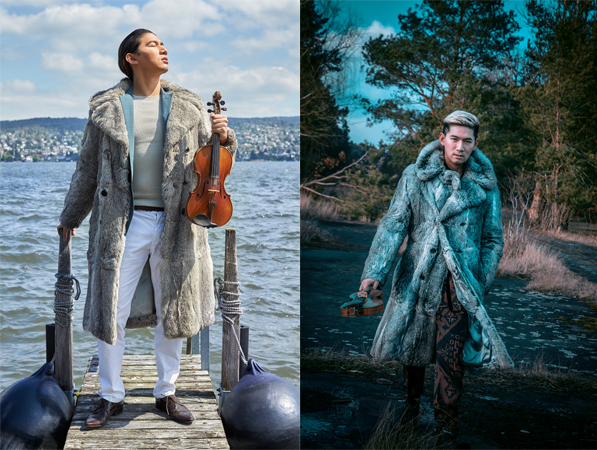 When you listen to him, experience him live, and follow his path a little, then you immediately think of terms like: Exceptional talent, rebel, career changer, new, different, provocative, courageous, creative and extreme with a penchant for perfectionism. The 32-year-old likes to wear a designer T-shirt, black trousers and blonde strands in his dark curls.
In his dealings with music he has built up his own character. He likes to cross musical boundaries and is looking forward to the new sound experience when he consciously combines e.g. E- and U-Music. Combining different styles with each other is a concern for him; as well as awakening people and inspiring them anew.

The same goes for classical music and entertainment. Here, too, he has the courage to mix these worlds together. In addition to the many awards he has received for his musical talent, he has already worked at a young age with industry giants such as the Deutsches Symphonieorchester and Konzerthausorchester Berlin, the Munich, Warsaw and Shanghai Philharmonics, from the Sydney Symphony to the Orchestre de la Suisse Romande, from the Vienna Radio Symphony Orchestra to the Hong Kong Sinfonietta.
At the same time he built up a showbiz career in East Asia, leading to regular television appearances, commercial advertising contracts, brand ambassador activities and "trending topic" status on Twitter. For over 3 years he has worked as a brand ambassador for coffee.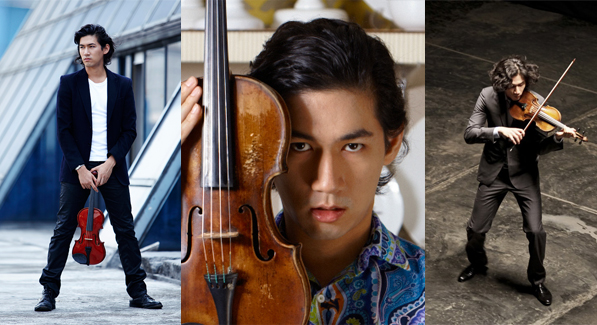 Today, he has put aside the idea of combining these areas to a lesser extent. Meanwhile it has become a unique selling point, a USP with depth. Iskandar Widjaja completely redefines the image of a musician in the classical music scene. As a representative of a new generation, it is hardly possible to put him in genre drawers. He connects worlds and interprets music according to his own taste.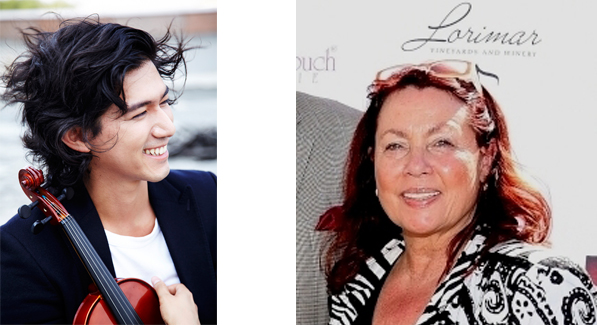 The internationally renowned speaker & business expert for neurocommunication/marketing Astrid Arens is an avowed fan of Iskandar Widjaja. For her it is clear: "The future belongs to this artist. A unique mixture of curiosity, explosiveness and passion makes him a visionary in the classical music world. I'm sure we'll hear a lot more from him in the future."
For him, it is particularly important to be strongly committed to educational children's projects in the Asia-Pacific region. Together with KOMPAS Gramedia, Indonesia's largest media group, he organized charities to finance musical instruments and the education of street children.
With his new album "Mercy" he wants to become better known in Germany, make a name for himself and inspire people with his new ideas.
"Mercy" is a summary of his work to date and the starting point for a new phase in his life.
"Mercy" begins with an improvisation on the composition "River Flows in You" by South Korean pianist Yiruma. The British composer Max Richter, who works continuously in the electronic, ambient and film score scenery, adds the title track "Mercy". A quiet, almost meditative work for piano and violin, framed by congenial blocks with works by Arvo Pärt and Johann Sebastian Bach.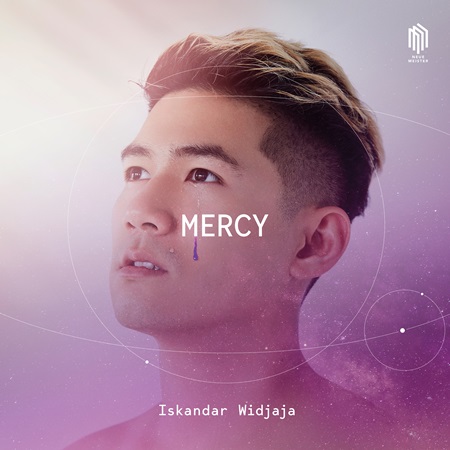 Iskandar Widjaja says: "In this project I was able to let my imagination run free and to carry out previous experiments from the stage in the recording studio. So it's a very personal selection that contrasts the mathematical-technical aspect of the pieces with a nuanced rhythm felt on stage. I was thinking about what I would like to hear on the record myself and what the reaction of the audience would be."
Longtime friends and companions, like the electronic music artist Giordano Franchetti, who created a sound synthesis with NASA Space Sounds, or the pianist Friedrich Wengler, whom Widjaja has known since his school days, accompany him on his new album.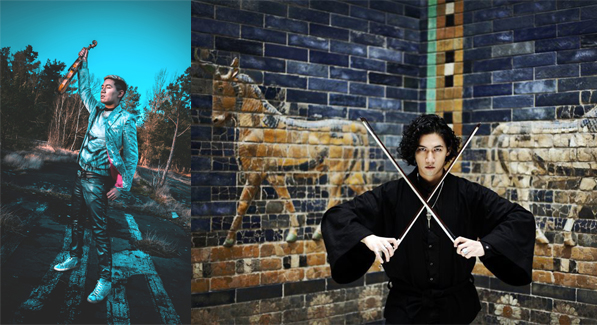 The greatest challenge proved to be the piece "Eneril" ( based on Bach's "Erbarme Dich"), in which the Mongolian singer Urna Chahar-Tugchi, who grew up in a pastoral family in the grasslands of Ordo, took over the singing. "A daring attempt, because Urna has a completely different approach to classical music and also doesn't work with musical notation. The result is a track that is exactly like Iskandar Widjaja: wandering between worlds, not homeless, but everywhere at home.
The release of "Mercy" on the Berlin label Neue Meister is the cornerstone for an international concert tour in autumn 2018.
His next concert dates can be found (also on the website):
29.09.2018         Bremen-Verden
12.10.2018          IMFWB Bali
05.11.2018          DRIVE Volkswagen Automobilforum, Berlin
11.11.2018          Shanghai Philharmonic Orchestra, Shanghai
15.11.2018          Shanghai Philharmonic Orchestra, Jakarta
17.11.2018          Shanghai Philharmonic Orchestra, Medan, Indonesia
21.11.2018          Bentara Budaya Jakarta
30.11.2018          Manila
11.12.2018          Hannover-Pavillion
12.12.2018          Köln-Bahnhof Ehrenfeld
13.12.2018          Frankfurt-Club JHH

Share: