Edmund Stössel – The face of rheinmaintv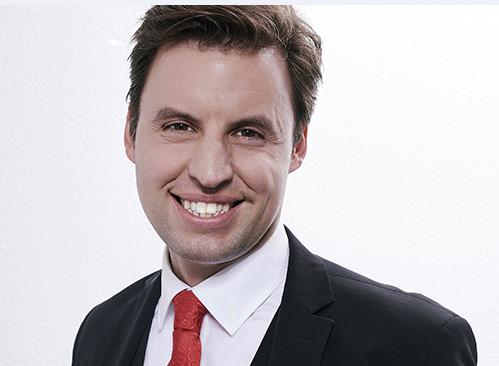 vegan lawyer by conviction and moderator by passion – the exclusive interview
If you choose rheinmaintv and watch the show "on one word", you experience Edmund Stössel (36), Managing Director rheinmaintv, in exclusive talk with his select interview partners. You can see how passionately he fulfils his role as presenter of this and other programmes – an amazing experience.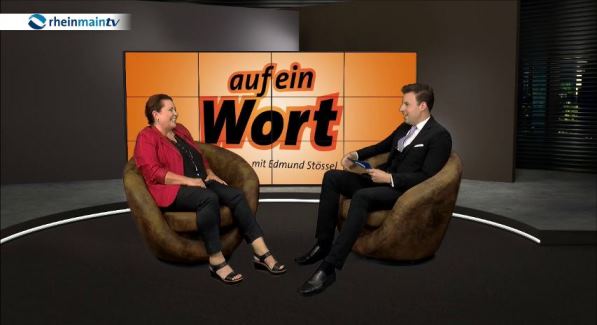 The hallmark of the Frankfurt native is certainly his laugh. He shines, laughs with pleasure and a lot, he is curious and reacts spontaneously to what his partners have said. For him, a job can and must be fun, it can be creative and linguistically a challenge, then he feels comfortable and runs to top form.
As a graduate lawyer, he attaches great importance to sound research and accuracy. What always appealed to him about this work was the linguistic demands of his work as a lawyer. When he completed an internship with the TV station rheinmaintv in 2009, he found his new professional future. This area, he says, "was even more colourful and linguistically even more creative than law."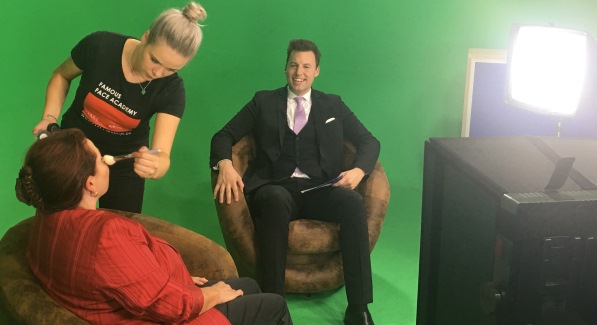 He loves life and cooking. Being a euphoric hobby chef, he spoils his loved ones, describes himself as a happy vegan and a sensitive leader. His favourite colour is red, he enjoys his holidays by the sea or in the mountains and his favourite music is from the 90s; Michael Jackson, Aerosmith and Scooter.
Astrid Arens: You look back on a great career. At the age of 33, you are already managing director of the private TV channel rheinmaintv. Compliment. What is your concept for success?
Edmund Stössel: "The first thing that is particularly important for me is that I have fun with what I do. Then success comes automatically. Secondly, I live in the awareness that I can change everything in every second of my life. And third, I have an overwhelmingly positive belief in the world and in myself."
Astrid Arens: I'm very interested in the basic beliefs. What do you want to achieve with your person on this our planet?
Edmund Stössel: "I want to make a good and positive contribution to making the world a better place. It is important to me that something positive remains energetically. At every moment of my life I have confidence in myself that everything I do will be successful and good for something".
Astrid Arens: What other projects do you want to realize in your life? Are there any concrete projects?
Edmund Stössel: "The desire to realize something is less related to a concrete project. It just happens. When I seize an opportunity, I take it. Something completely new can grow out of all that is beautiful".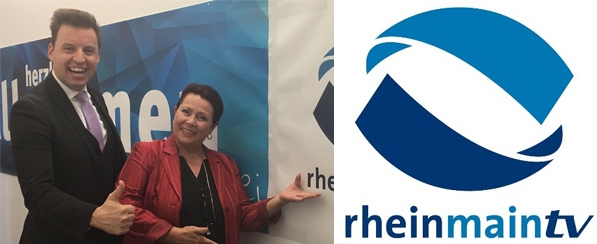 Astrid Arens: How did you grow up? Who were the most important caregivers for you? What influenced you?
Edmund Stössel: "My family was very conservative. I grew up with my brother, we were really good together. In my early years I was very much influenced by my father. He was quiet, very conservative and started his career as a chartered accountant. In my later years I was more inspired by my mother. She was impulsive and, if necessary, also took on the rest of the world (he laughs heartily), a successful family manager."
Astrid Arens: What else had a strong influence on you besides your family? Are there any role models who have accompanied you?
Edmund Stössel: After a short period of reflection, it came out of him: "Yes, there were some. As a child I liked Captain Picard from the television series Star Trek. He was disciplined and very ambitious. Martin Luther King also inspired me with the themes of communion, solidarity and equality. Later my heart was kindled by the Bill Cosby Show. For me it was a symbol for openness and Bill Cosby always showed emotion in his actions. Heart and mind in harmony. My grandmother on my father's side also had a great role model function for me. She was absolutely authentic, sincere, straightforward, honest, open and direct".
Astrid Arens: What is particularly important to you? What are your closing words to the readers?
Finally, there is only 1 word from the film classic Braveheart, which he would like to pass on to the readers:
Edmund Stössel: "FREEDOM"

Share: