German Grand Polo Tour 2018 – the game of kings – Germany in polo fever
The game of kings is becoming more and more popular in Germany. Polo is associated with strong horses, enduring top-level athletes, exclusive brands, spectacular ambience, lifestyle and a fast, rapid and dynamic sports style.

The most important German Polo series, the German Grand Polo Tour 2018, starts with its opener in Frankfurt in May and runs nationwide in a total of 6 cities – Frankfurt, Düsseldorf, Hamburg, Gut Aspern, Munich and Berlin.
As in 2017, the official outfitter of these special sporting events is the market leader for men's polo shirts: hajo Polo & Sportswear based in Weiden, Oberpfalz. Together with the organizer Christopher Kirsch, Germany's best polo player, new concepts are being developed to make polo in Germany more attractive in order to arouse even more visitor interest.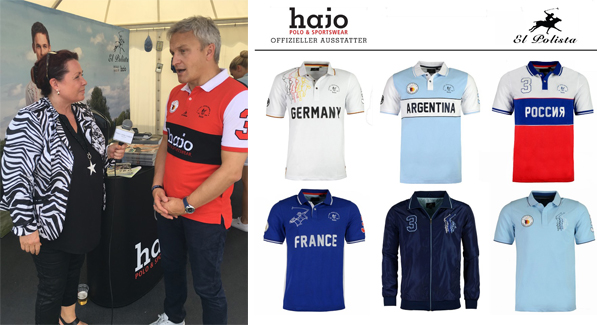 Wolfgang Müller, hajo, and Astrid Arens – Business Expert
Wolfgang Müller, responsible for marketing and sales at hajo, reports on a new capsule collection, the "El Polista by hajo", which was created for the Soccer World Cup and polo in cooperation with Kirsch. A polo shirt that appeals to both football and polo fans and guarantees a stylish appearance. Three national colours unite in this polo shirt and refer to the nations Germany, France and Russia. A well-done work on international understanding at the level of sport.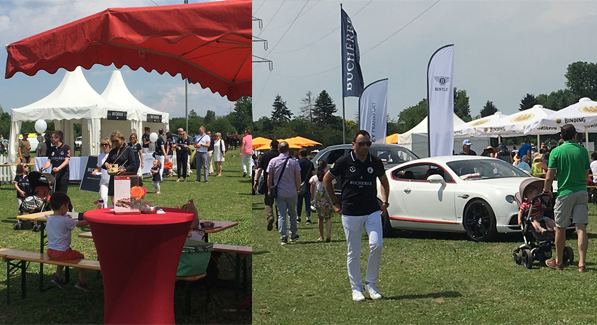 As well as hajo Polo & Sportswear, many well-known sponsors support this unique tournament, which ideally combines sport, class and family spirit. Bucherer, Berenberg Bank, Theresa Wellness- & Geniesser-Hotel Zillertal, Bentley, Land Rover, Rolex and Veuve Clicquot are all passionate polo fans and look forward to making this sport more popular in this country.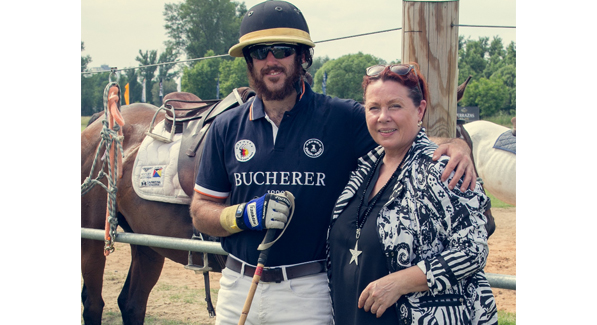 Unlike football matches, polo matches can be enjoyed by the whole family. A first-class sport that combines the skills and understanding of animals and humans in a unique way.
Throw in
Here are the tour dates for the Grand Polo Tour 2018:
25.-27.05.2018: Bucherer Polo Cup, Frankfurt
08.-10.06.2018: High Goal Cup, Düsseldorf
22.-24.06.2018: Berenberg Polo Derby, Hamburg
29.06-1.7.2018: Bucherer High Goal Cup, Gut Aspern
13.-15.07.2018: Bucherer Polo Cup, München
31.8.-2.9.2018 : Bucherer Polo Cup, Berlin

Share: