European Union Sustainable Fashion Festival Berlin (EU SFF) – the summer highlight in Berlin
Experience fashion anew - conscious, sustainable, fair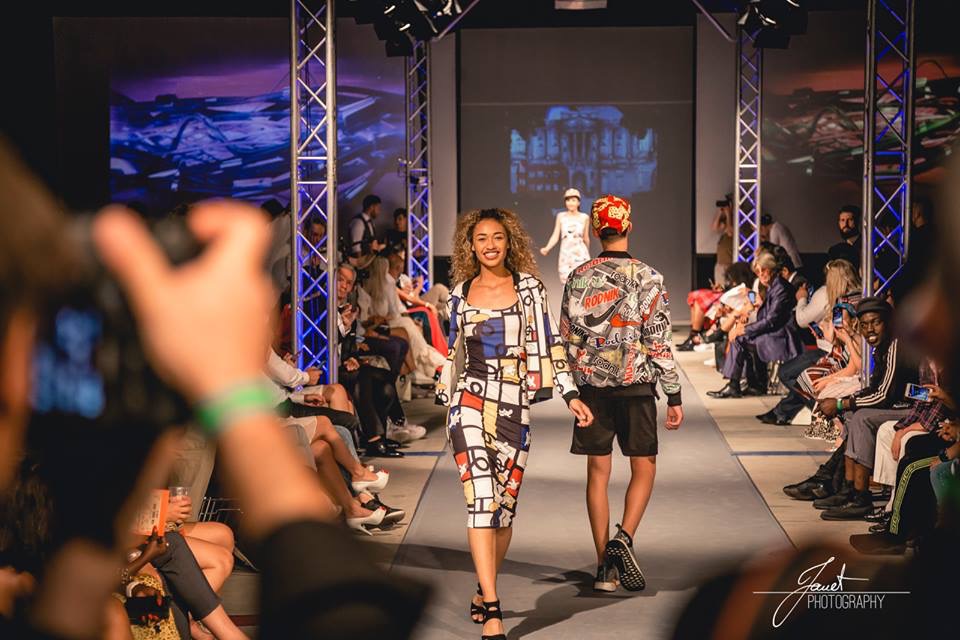 For the first time, a new type of fashion festival was presented and implemented by the European Union in Berlin during Fashion Week Summer 2018, on July 3 at the Erika Hess Ice Stadium.
EU SFF is about sustainability, about maintaining the quality of life, about the calling message: Let us live more sustainably for ourselves and for future generations. A unique concept was developed to bring this important message. Contemporary and especially sustainable fashion or haute couture fashion shows presented by high quality designers like: Mei-Hui Liu and her label Victim Fashion Street, Erol Albayrak, Anna Skodbo with her label Phannatiq, Anne-Sophie Cochevelou, The Rodnik Band with Philip Colbert, Ketu Fashion, Michael Owen, Paolo Carzana and Stella Angel, in combination with music, entertainment and an exhibition of sponsors and strong partner companies working around and for sustainability.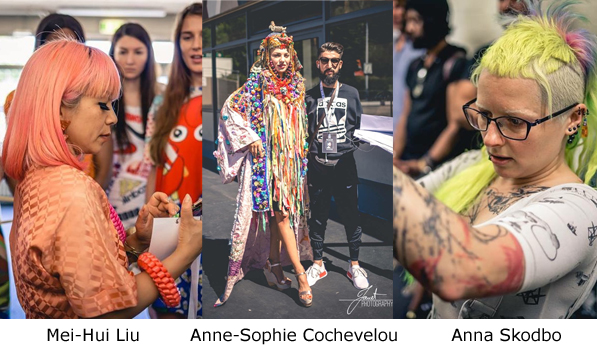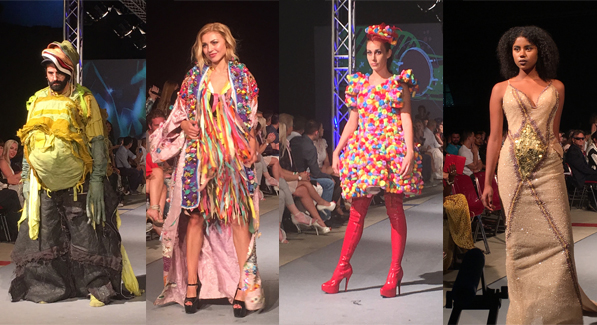 Musically the festival was supported by Prince Amaho, the Weather Girls with their world hit "It's raining men", by Lumidee, Lucenzo, Toni Tuklan Ojjs, DJ Bizi Brown and the newcomer Fodé.
Rabih-Rabea Hijazi and Diana Richter led the evening with confidence.
Chief choreographer was Regino Hawich from Berlin, former partner and fashion choreographer of "pop star maker" Detlef Dee Doost and former choreographer of Guido Maria Kretschmer for Fashion Week Berlin over several years.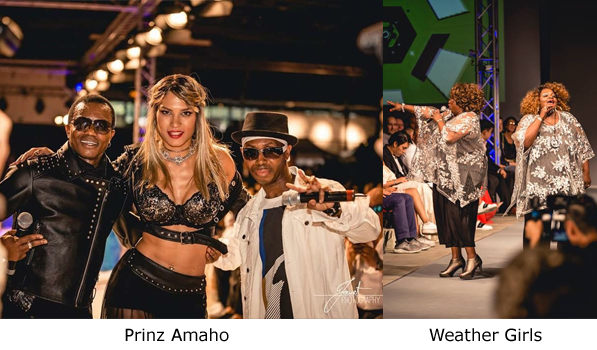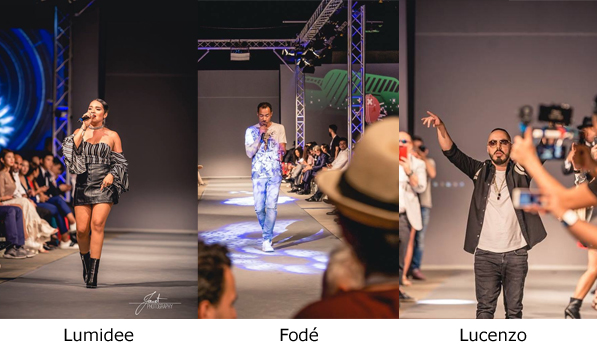 And as this is the case at a debut event it was also necessary to circumnavigate some cliffs here. Some organisational challenges had to be accepted and put back on track. Fodé, the musical newcomer of the evening, then confidently introduced the second part of the fashion festival with one of his inspiring songs: "I'm getting old with you". The audience was thrilled and looked forward to the high-calibre designers to come.
The leaders of EU SFF are: Rabih-Rabea Hijazi, Marketing Director and co-founder of the European Union Sustainable Fashion Festival, who says: "We want to create a generation of sustainability, vitality and beauty. High-quality designs, music, sustainability and fairness stand for the communication of the future." Mei-Hui Liu, creative director, jury member, curator for sustainable movement and ethical fashion design and Chili Palmers, initiator and co-founder of the EU SFF, has already worked with UNESCO and received the UNV Award of the United Nations.
Astrid Arens, Neurocommunication & Marketing Expert, answered the question: How do you like this new fashion festival? "A festival for the senses was created here. The combination of sensational fashion, a huge splendour of colour, stimulating music, stars & business experts at hand and a cool location created emotions that will remain unforgettable for all of us – a true firework of neurons for the topic of sustainability and communication that unites and connects our planet. Awesome!"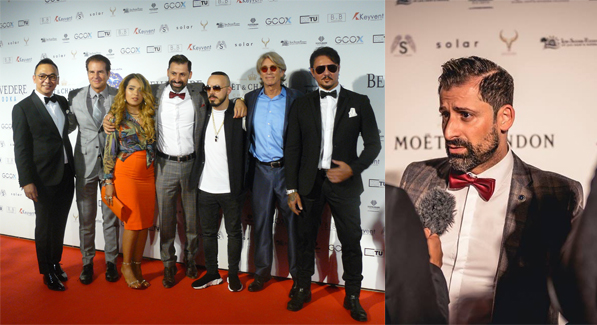 GCOX CEO, Vincent de Paul, Lumidee, Rabih R. Hijazi, Lucenzo, Eric Roberts, Bobby Emprechtinger
This idea was also supported by international stars such as Eric Roberts (with several nominations for the Golden Globe Award and Academy Award for Best Supporting Actors, Hollywood), Bobby Emprechtinger (Hollywood actor and producer), Vincent De Paul (double Emmy Award winner, actor and producer). The representative of the Green Party Cem Özdemir was just as impressed by the idea of sustainability as Prof. Jo Groebel – media expert, Niklas Brokopp and Lo Graf von Bickesdorf.
Companies that stand for and support sustainability:
Primary sponsor GCOX Singapore, Moét & Chandon, Belvedere Vodka, Keyvent, Stella Angels, Ketu, Solar, Ich suche Reisen, B&B and Goldhorn.

EU SFF also had another highlight to report. The festival also gave young models a chance. In addition to very experienced models who are at home on the big fashion stages, there was also a group of absolute newcomers who had their catwalk debut a week earlier on the occasion of the 10th Rotarian Rowdy River Raft Race in Schweinfurt. They were casted by Katja Louise Meißner & Partner. They mastered their task with dedication, passion and joy.
Chapeau! Vincent de Paul, the Weather Girls and Astrid Arens were enthusiastic about their catwalk debut and are already looking forward to their next get-together.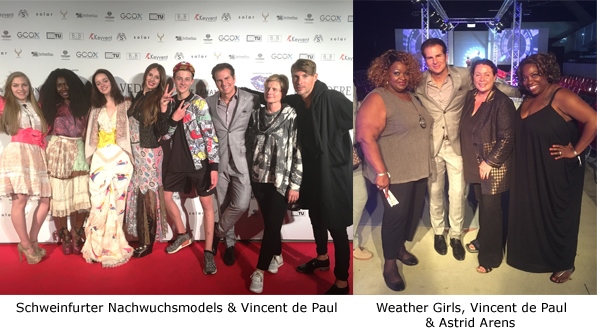 This fashion festival had a very special flair and an ambitious goal: We create the generation of sustainability, joie de vivre and beauty. We integrate sustainable fairness, quality of life, joie de vivre, beauty and high-quality design. And:
Together we are creating our future.
An idea that needs to be supported. Good luck with that.
As Chili Palmers, EU SFF co-founder says: "It's courage that counts!"
We thank Janet Wien for the photographs

Share: