A woman goes her way – Dagmar Wöhrl
former politician, now investor in a TV show with social commitment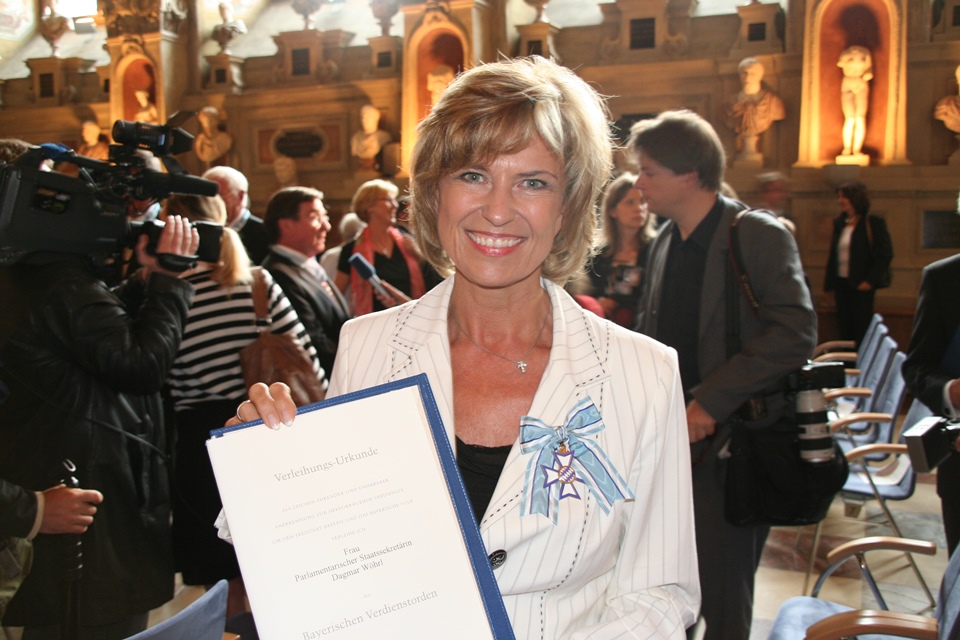 Dagmar Wöhrl is a woman with many talents and the ambition to make her life something special. She studied law, modelled to finance her studies, opened her own law firm in 1987 and headed the legal department of her husband's company, Hans Rudolf Wöhrl, for several years.
When did your political career begin and what was the trigger for this step?
It all began in 1990 with the search for candidates for the city council in Nuremberg. They were looking for women from the business world. A friend called me and asked if I could imagine a candidacy. Hans Rudolf Wöhrl, my husband and a Nuremberg entrepreneur, was immediately enthusiastic about the idea. "This way you can actively make a difference and help shape the future," he said to me when I asked him for advice. After 4 years in local politics, I moved into the German Bundestag in Bonn as a direct candidate in 1994.

How did you feel about being a politician?
At the beginning of the 1990s it was still somewhat more difficult for women to enter the prestigious fields of economics, domestic or foreign policy. After I applied for membership of the Committee on Economic and Monetary Affairs and Industrial Policy, I was encouraged to work in the health or family sector. However, I stuck to my wish and became the first CSU woman on the Economic Committee.

What milestones in your political life were there?
I was able to establish myself quickly and first became economic spokeswoman for the CSU state group, then for the CDU/CSU parliamentary group. This was followed by 4 years as State Secretary in the Federal Ministry of Economics and Technology. At the same time I was appointed coordinator of the Federal Chancellor for Maritime Economics. An exciting and instructive time. When the ministry was no longer CSU-led in 2009, I wanted to change and from now on I headed the Bundestag Committee on Economic Cooperation and Development. In retrospect, these 8 years were among the most fulfilling of my political life. I was able to pursue sustainable politics there, especially in developing and emerging countries.
Why did you turn your back on politics?
Politics is still part of my life and always will be. Even without a mandate, I will still be a political person. But I wanted to have more time for my many social engagements and concentrate on them. So it was time to hand over the baton to my successor. The fact that half a year later the inquiry of the format "The Lion's Den" came, was not planned at that time. But it was just like so often in life: When one door closes, another one opens.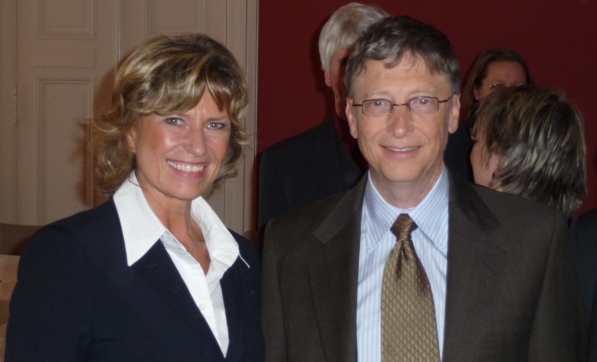 What attracted you to the TV format "The Lion's Den"?
When I was Secretary of State, one of my main areas of work was in the field of start-ups. At that time I was actively involved in the development of funding programmes and supported many future technologies.
The programme gives a face to the founding spirit in Germany and encourages many young people to take the step into self-employment and to found a start-up. Often founders come to the show who tell us that they are fans of the first hour and were encouraged by "The Lion's Den" to put their idea into practice. I am happy to be able to support young people in setting up a business, because our family has decades of know-how in this field.
Note: Dagmar Wöhrl entered the 4th season of "The Lion's Den" in place of the juror Jochen Schweizer.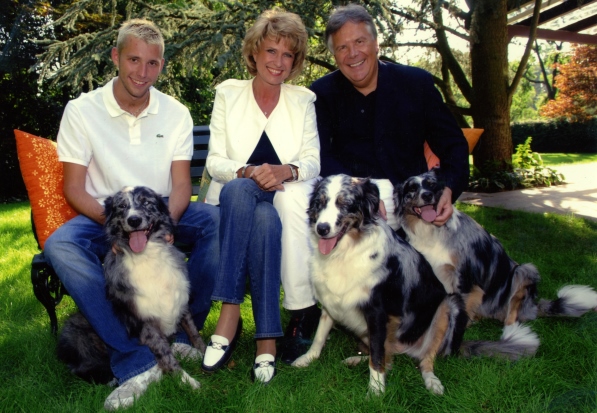 How do you reconcile your professional commitment and your family?
We are a family business, so professional commitment is part and parcel of our business at any time of day. Even at the breakfast table, the conversations revolve around the business and often continue over dinner. We are all passionate entrepreneurs, a quality you don't give up at the cloakroom when you come home. But of course it was difficult, especially when the children were younger. It was like any working mother – a great balancing act. As a mother, you are often gripped by a guilty conscience when you know that the children are going to bed and you are still sitting at your desk. But I was lucky, because my mother lived near us and supported me greatly, just like my husband, who did not think in the man-woman clichés that were still anchored at that time. He always encouraged me to realize my professional ambitions.
Family gives you energy, is it a stability factor? What does family mean to you against this background and what significance does family have for you to be successful in business?
For me, my family is an anchor of stability. It offers me support when I need it and it motivates me to grow beyond myself. Without my family, I would not be the person I am. My mom plays a big part in this. She is now 94 years old and I feel blessed that I still have her with me. Whenever possible I try to see her, but at least once a week.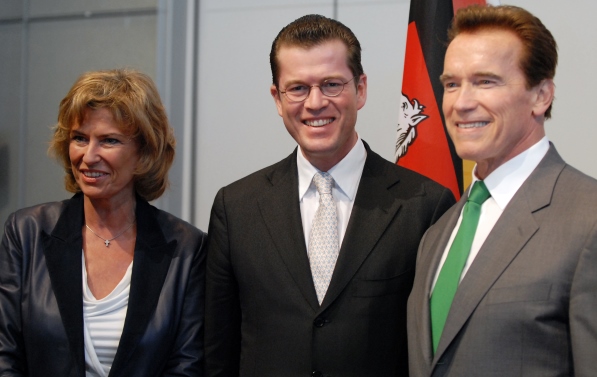 What do you think is the point that made you so successful?
I never aimed for my success. Success was a by-product of what I DID. You start something with passion and with conviction. Ideally, success is then a byproduct of your commitment.
My grandmother gave me a wisdom: "When you do something, do it with joy and passion or don't start it at all". I stick to that.
Women look to you, you're a role model. What would you like to give to women who, in addition to their family, also want to get off to a good start in their careers? What skills do they need?
Well, I'm sure there's plenty. The important thing is to believe in yourself. If you don't have self-confidence, it will be hard to succeed in the shark tank. Women, live your dreams! Risk the step into self-employment or dare to reach for the stars professionally.
Women often tend to be too perfectionist. For example, when a job is advertised, they often say to themselves: "I might only fulfil 50% of the profile, then I'd better not apply at all". A man, on the other hand, says, "It's no big deal. I can only do 50%, but I'm learning the rest on the job."
Women also have a lot of catching up to do in networking. Men more often fall back on acquaintances who can help them in a situation that is tricky for them. Women prefer to tackle problems on their own, trying to master everything themselves. This often puts them at a competitive disadvantage. I would very much like us women to support each other more and to be proud of the successes of other women. After all, we have God-given qualities that men only have to acquire in expensive managerial courses. We possess empathy, organizational talent and diplomatic skills. It is important to use these effectively and to apply them in professional life.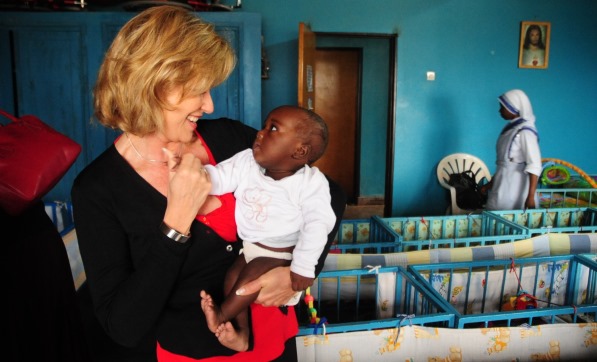 In addition to economic issues, Dagmar Wöhrl is now involved in many social projects worldwide together with important German charity organisations. In honorary capacity, she is President of the Nuremberg Animal Protection Association, a member of the Executive Board of UNICEF Germany, the TUI Care Foundation and patron of the Voice Aid Association, to name just a few.
She has been awarded the Federal Cross of Merit with Ribbon (2008), the Bavarian Order of Merit by Minister Seehofer (2009) and the Bavarian Constitutional Medal in silver (2017) by Barbara Sturm.
A woman who stands firmly in life and helps shape our future.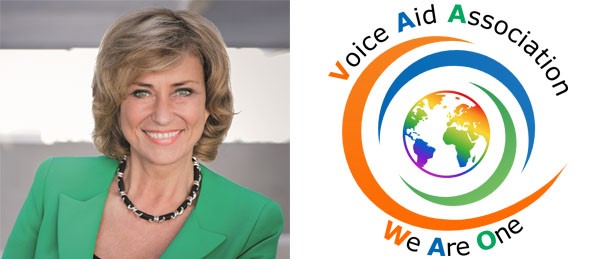 Astrid Arens – The Voice – Speaker, management consultant and President of the Voice Aid Association led through the interview and says: "The world's leading business magazine FORBES, which interviewed me as the first female speaker in Germany in the December/January 2018/2019 issue, says that business should take more responsibility for humanity and environmental protection. For me, Dagmar Wöhrl is a modern social hero who consistently lives her convictions, believes in the good in the world and lends a hand for it herself as often as possible. We need such people to make a difference. She combines economic know-how and social expertise."
www.dagmar-woehrl.consulting
www.voice-aid.com
www.astrid-arens.com
www.voice-aid-magazin.com
All photos are from private collections

Share: