"A Million Dreams" – the world's first fashion plus size musical in the Circus Propst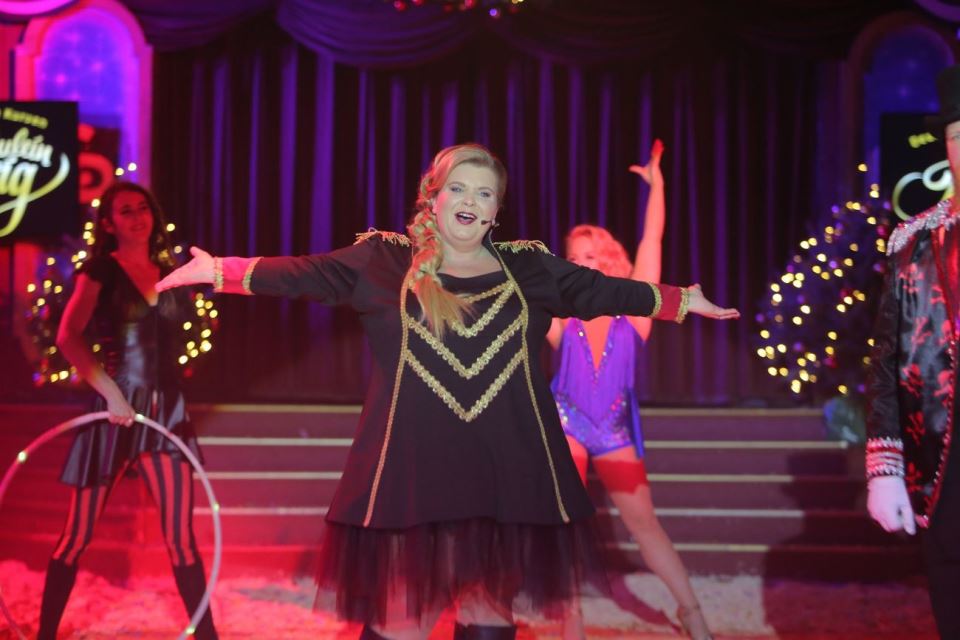 Melanie Hauptmanns, the circus director of the fashion musical "A Million Dreams"
On 14 December 2020, the Circus Propst in Krefeld opened its tents for a unique event, the first of its kind in Germany: A Fashion PlusSize Musical.
Miss Curvy – Germany's most beautiful curves, founded by Melanie Hauptmanns in 2014, the only Plus Size Miss/Mister Election (Mister Big) of the republic, celebrated the diversity of people in Circus Probst and set a sign for diversity.
This year's show had the motto: "A Million Dreams" and took its audience into a world of fashion, music, dance and of course into the dazzling world of the circus. www.circus-probst.de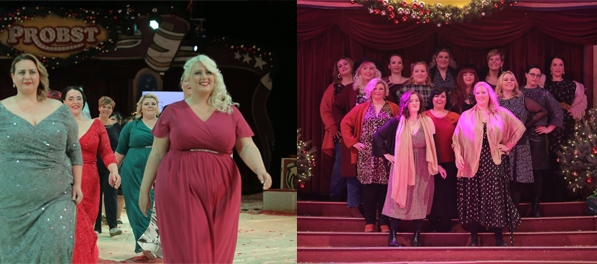 That evening, Melanie Hauptmanns, CEO of Miss Curvy, and her team made a dream come true – even "one million dreams". To be a circus director for once and to dive into the fabulous, dazzling world of the circus. Inspired by the film "The Greatest Showman" starring Hugh Jackman, it is now called "The Greatest Show by Miss Curvy".
That evening the most beautiful curvy woman and the best looking handsome man was searched for. They celebrated the diversity of people regardless of their skin colour, their dress size and who they love. Because:
"Everyone has a right to sparkle, to feel beautiful and to love himself!"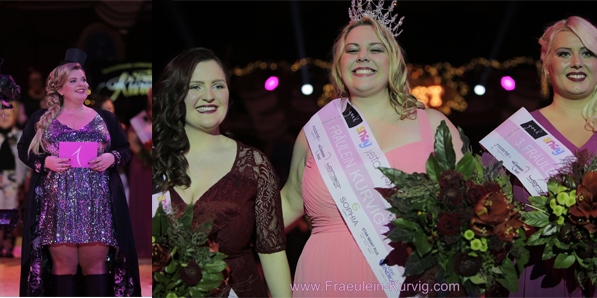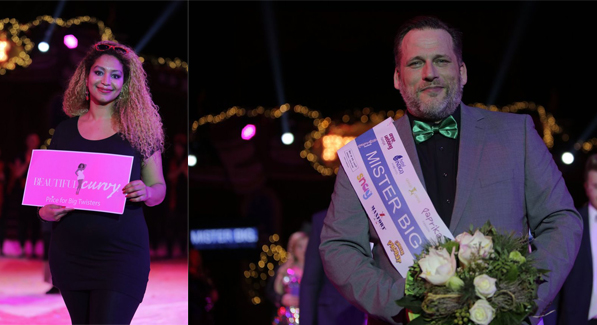 Out of more than 2300 applicants 16 female and 3 male candidates and 16 plus size dancers made it to the final. They were professionally prepared for their new tasks with experienced catwalk trainers, dance coaches and choreographers.
The winners on this unique evening were the wonderful ladies Celina Mayer – Miss Curvy 2019, 19 years old, from Train. Vice Miss Curvy 2019 was Shannon Kabisch, 25 years, from Düsseldorf. And 3rd Miss Curvy 2019 was Jennifer Stüber, 29 years old, from Mannheim. Mister Big 2019 was Sascha Thede, 41 years, from Heidelberg and Miss Big Twister 2019 was Eugenia Diarra, 35 years, from Cologne.
Miss Curvy, the brand, also honours people who are particularly committed to living diversity every year. This year's winners in the Diversity category were: Riccardo Simonetti (author, Influencer), in the Role Model category: Sabine Pfeifer (actress, e.g. Unter Uns, Lindenstraße) and in the Fashion Icon category: Miyabi Kawai (author, presenter, e.g. Schrankalarm) www.fraeulein-kurvig.com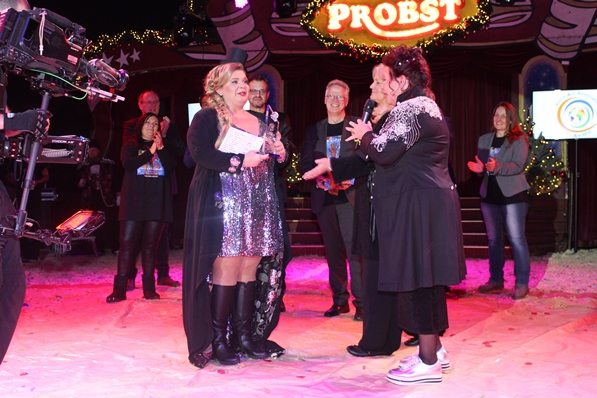 What the owner of Miss Curvy expected less, however, is that for the very first time in the history of the Miss Curvy Fashion PlusSize Gala, she herself was honoured. Through her tireless efforts over the past 15 years on the topic of diversity, she has succeeded in many cases in making diversity appear as normal, including in TV, print and social media.
On the basis that every person has the right to sparkle, regardless of skin colour, dress size, love choice and origin, the Voice Aid Association e.V., represented by Mrs Astrid Arens – Chairwoman of Voice Aid and her team – Regino Hawich, Petra & Rüdiger Müller, Susanne Nies, Britta Willems, Bernd Wenske, Gudrun Pfeifer, Wolfgang Wessel, Josiah Bruce – presented her with the first nationwide award on the subject of social sustainability, the Social Hero Award 2020. The Voice Aid Association uses music to get involved in promoting humanity and protecting the planet – We Are One – www.voice-aid.com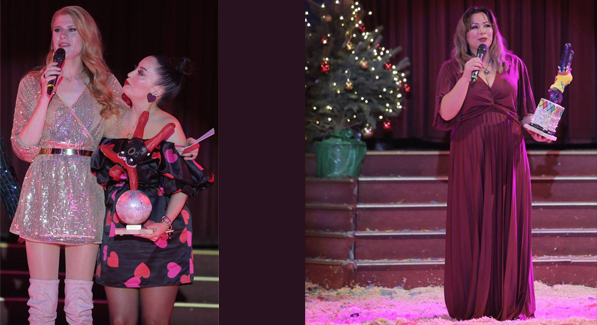 Prominent guests and jury members at this gala evening were:
Jill Deimel (Model), Wess Brothers (Botox Boys), Bettie Ballhaus (TV presenter), Antonio Casselly (alias Clown Antonio, Artist), Michael Huttner (Secret Millionaire), Nadine Zucker (Mein Kind, Dein Kind), Mark Richter (DSDS), Gabriele Iazzetta (Designer & TV presenter), Sabrina Lange (Big Brother, Sommerhaus der Stars), Veit Alex (androgynous Model), Louisa Yalden (musical actress), Miss Dita Duff (DragQueen) sowie Alexia Casselly (Artist)
The winners were accepted into the model agencies Fräulein Kurvig-Die Agentur and the agency MOS Nürnberg. Big Twister 2019 Eugenia Diarra won her first modeling job for the Italian calendar BeautifulCurvy. All Big Twisters were included in the permanent cast of the Big Twisters and are represented by Fräulein Kurvig-Die Agentur.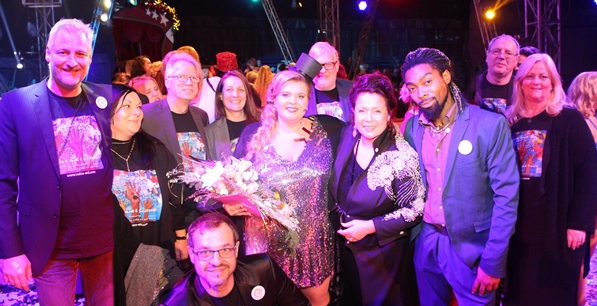 Share: