Women & Work 2019 – Exclusive interview series on Europe's largest women's fair
Peggy Hoffmann – The art of storytelling at its finest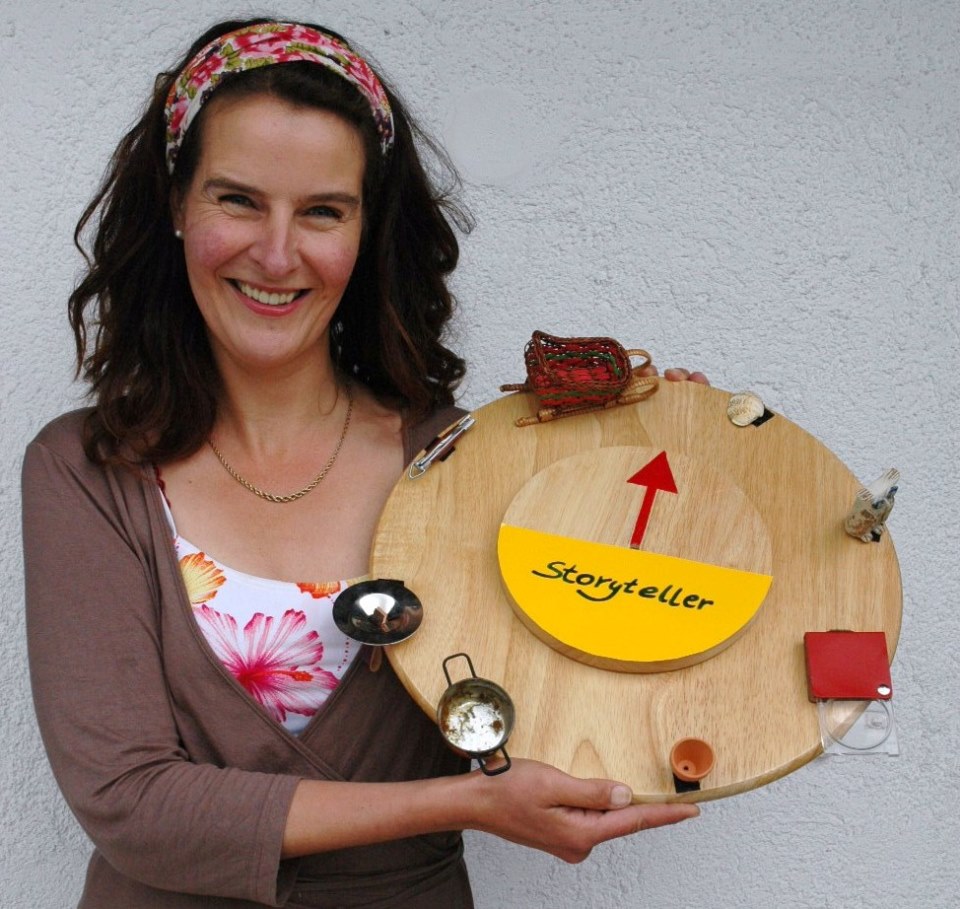 "Why I am at WOMEN and WORK and only there, is for me personally due to the fact that in the future only one economy will survive in the world, which includes everything and acts humanly. The economy, the www, the politics, the advertising is full of stories that combine health, humane action, joie de vivre. And that only works WITH women. If every woman is allowed to find her place in the economy in and from her potential, can AND wants, we will have a different economy that is already in the offing. One that takes everyone on board, whose goal is to win together, that makes us healthy and acts in such a way that our granddaughters will be proud of us."
For this reason she is an enthusiastic network partner of Konektur under the direction of Katja Luise Meißner. Together with three other partners they perform at women & work and inspire their audience with new ideas.
Peggy Hoffmann sums it up. As an expert for storytelling in word and sound. She knows exactly what is important and can explain complex relationships down to earth. She is seldom upset, this down-to-earthness can certainly be attributed a little to her hometown Hamburg.
Grown up in Hamburg, went to school and worked in France, was familiar with finance in Munich and London, discovered her own talent in Bamberg, at home in Coburg, a small town with a world-historical past. The world stage, the theatre and the economy are her playgrounds, which she masters mercilessly well.
Hoffmann stands for cosmopolitanism, clarity, flexibility, storytelling, good food, profitable dialogue, sensuality, friends, Buddhists, women and sustainability. A creative genius who has no equal. She firmly believes: "Each of us has a valuable place in the world where we can unfold our full potential.
When asked what is decisive for her success, she answers directly and spontaneously with a certain glow in her eyes: "Sustainability is particularly important to me. What I convey, what people get from me, should have a lasting effect, is always valuable and is watertight through practical testing on stage. Authenticity and a funny and entertaining atmosphere in my seminars. That I am constantly developing new experience seminar formats that correspond to the current zeitgeist: for example, narrative hikes, classroom training combined with city rallies, Fit for Business with improvisation theatre."
Hoffmann started out as a financial analyst. At almost 30, she was the only woman far and wide in her professional environment. According to her own statements, she lived in a world where it was clearly stated that if one wins, the other loses and vice versa. It was an economic world dictated through and through by men. What made her sick in the truest sense of the word. Afterwards she devoted herself to her theatre education.

Today she combines her experience and her knowledge of dramaturgy, theatre and business for the everyday stages of professional life, sustainable and healthy success. Be it for the stage, moderation, storytelling or voice effect seminars.
A dream that has accompanied her for her whole life is: "I dream that every woman can live well and gladly from, with and by her potential and – above all – wants to. Because then the world will become much more peaceful."
If you ask Hoffmann about her role models, which have influenced her to a great extent, she thinks of Käthe Kruse, who has achieved incredible things. After the First World War, she made toys, was a single parent and only hired women because there were no jobs for them. Or Erika Fuchs, editor-in-chief and translator of the Mickey Mouse booklets, which first appeared in Germany in 1951. Her master, however, is Margrit Gysin from Switzerland, who fed her husband and 3 children with her narrative art.
It is important to her to remain curious about life, to maintain a willingness to learn and to do so in the best possible health. She recently started the first piano lessons of her life. Just as her father has searched the vastness of the seas and explained life in ship analogies to her, she loves to be unbound, free and to tell interesting stories.
For Hoffmann, life is about giving and taking, and her voluntary commitment is something to be proud of. Starting with the board of the local women's network ELAN Coburg and the board of the association Erzählkultur e. V. she supports the hospice movement in Central Germany and Upper Franconia, is actively involved in the Tibet Initiative and in the SGI, a Buddhist value-creating society.
For her it is clear that she is top fit in her old age, that wonderful women are in pioneering positions in the economy. That she is still the head of a mentoring network that operates worldwide and in which it is simply fun to participate. Every now and then she still wants to give lectures, and otherwise she goes to the places of her past, to the blue montains in Jamaica, to the former townships of Johannesburg and is involved worldwide in the conservation of animals, nature and people.

Share: