Fit and healthy through the year-end sprint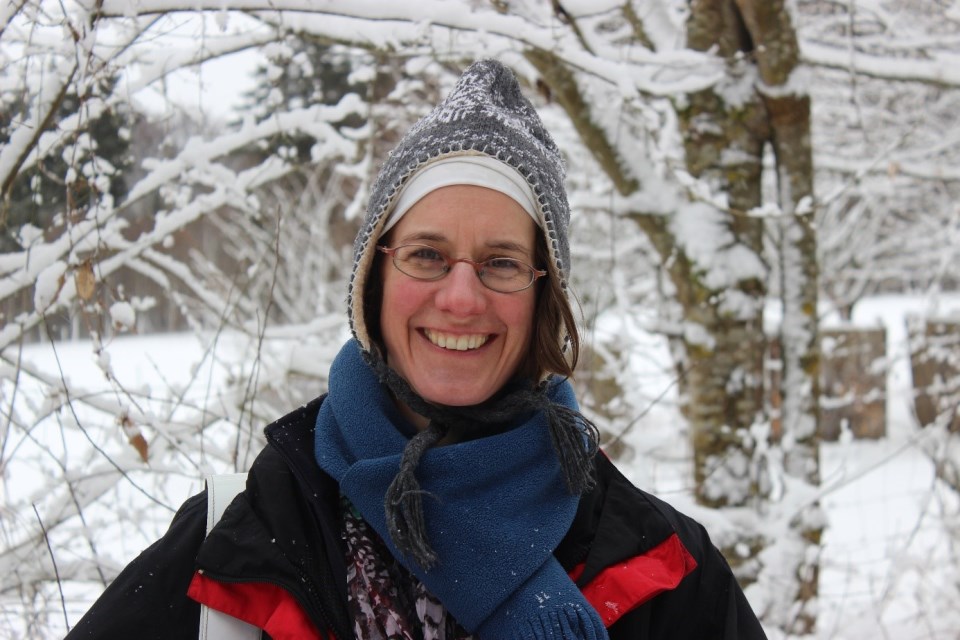 Probably you know the situation: You have just been on summer holidays – and hey presto, just a couple weeks later it is already the second Advent. At the supposedly last moment, appointments are urging appointments, to begin with the children's nativity play performances as well as Christmas celebrations and meetings for mulled wine with friends and acquaintances, one has not seen for ages – and then also several relatives visits over the holidays have to be coordinated.
To make matters worse, numerous customers and acquaintances, tell me regularly that they even spend their Christmas holidays actually planned as a vacation in bed with flu. This is explained by the fact that the immune system previously stressed to the utmost comes to rest.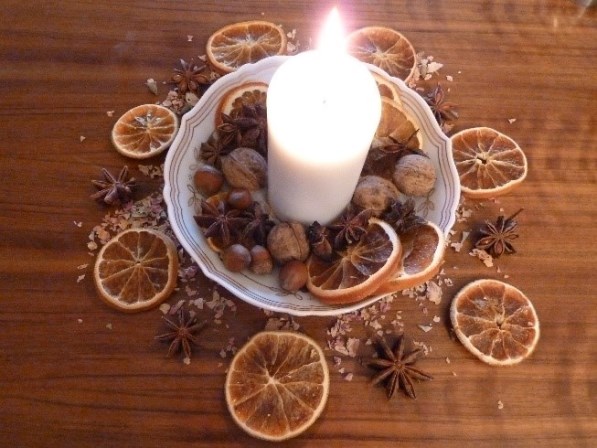 How can possibly a festive or contemplative mood arise?
In the last few years, I found that with a bit of foresight and the courage to take a few unconventional steps, it's actually quite easy. Although in the beginning, it cost me some discussions to convince my loved ones of some of these steps, they have -over the years – significantly reduced my stress level.
I'm Christina Bolte, born in Hamburg, I live in Munich for 20 years now. My passion is assisting people in health issues, especially with regard to a stress-free, authentic life. The question I always ask myself and others is: "Are you not doing well with a particular thing? Then do it differently!"
Just for that I would like to invite you with this post!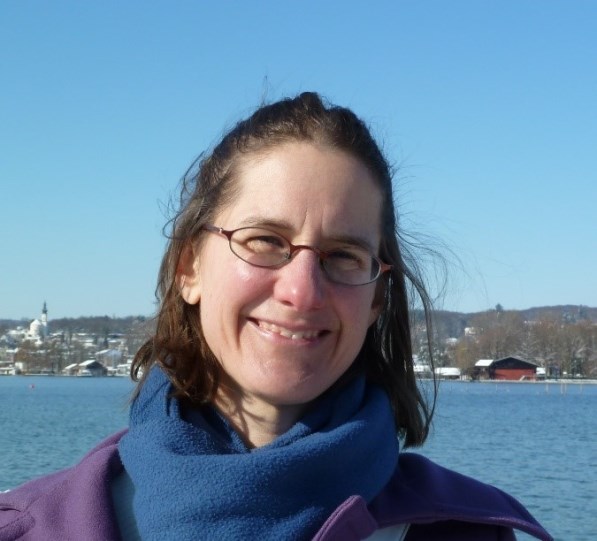 Christina Bolte is an expert in corporate health care at the Beratung für Unternehmens-Gesundheit (Corporate Health Advisory) and advises SMEs as well as individuals on burnout and stress prevention and healthy digital transformation processes.
In this article for the Business Voice Magazine, I would like to share 7 tips with you on how to get through the (pre-) Christmas time in a healthy and relaxed manner:
7 valuable tips for a healthy and relaxed (pre)Christmas time / year-end spurt

1. Christmas Gifts

My niece, who has her birthday at the end of October, wanted strawberry cake for her 6th birthday. She got it of course – although strawberry-season was already finished in October, in this day and age it is possible to consume almost everything all year round, regardless of the season.
What if this also applied to Christmas presents? Who says that presents may only be bought between mid-November and Christmas Eve? So why not start shopping for your loved ones as early as summer, when something nice is just coming your way?
Or why not give away quality time. A joint excursion with your grandmother who is in need of care, a long-awaited visit to the amusement park with the children, a weekend together with your partner hiking or wellness (or whatever you've always wanted to do together, but never found time for). Time spent together, spent together lovingly, creates shared memories that can last much longer than material gifts.
Another way to reduce stress while gift shopping, we used to practice at home with our (extended) family: We have organized a "Secret Santa" party (in Northern Germany or Scandinavia perhaps also known as Julklapp): The names of all persons present were written on a piece of paper in advance and all the papers were put into a "hat". Everyone draws a piece of paper and on Christmas Eve, they give a present only to the one person whose name is written on the piece of paper. Although it can sometimes be quite challenging to buy a gift for the distant great-auntie Berta, but rather ONE beautiful gift from the heart, than many bought out of a sense of duty.
2. The mandatory end-of-the-year physician consultations

Even if the year always consists of 365 or 366 days, the end of the year somehow always seems to occur suddenly. Previously, I used to remember in mid-November that I still had to go to the dentist to have my cheque book stamped and that other annual check-ups had not yet been completed.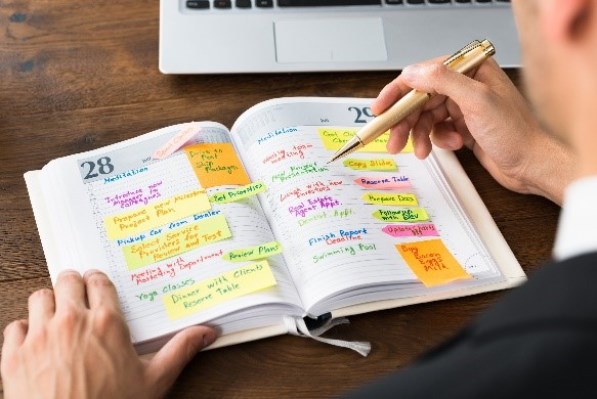 Well, unfortunately others had the same idea – therefore it wasn't always possible (or at least only with temporal compromises on my part) to get an appointment before the holidays, or if I had planned a vacation before the vacation.
Meanwhile it already occurs to me in October that I still have a few doctor's appointments due, and thanks to a yearly reminder, which I entered into my calendar, I can make an appointment early enough.
PS: You can also replace the word " physician" by hairdresser, beautician, garage or change date for your motor insurance. Everyone will be thankful if they can plan in the longer run.
3. Christmas party at work

A few years ago, when I was still employed, I was supposed to organize a Christmas party for our team of colleagues. You are probably familiar with the usual challenges of this task, which in itself is not very complex: Find a date that suits as many persons as possible, and above all find a venue that has a free date for the corresponding number of people on that particular day.
My solution was as simple as it was unusual: We just had our Christmas party in January.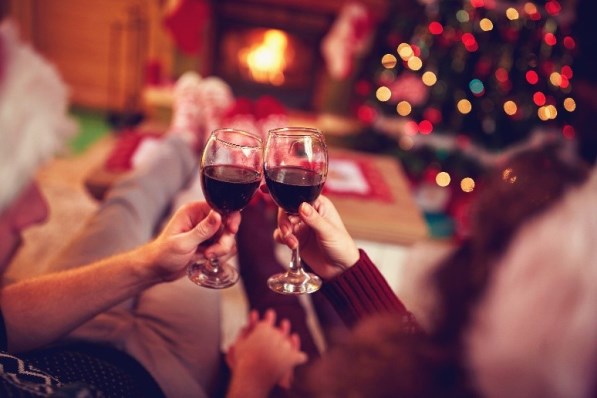 Not only was it much easier to find an appointment in a good (!) restaurant, the colleagues were also very grateful that they didn't have to choose between several Christmas party alternatives for that evening. And let's be honest: There are much more occasions than a Christmas party to be nice to your colleagues or co-workers, which makes working so much more fun.
4. A visit to the Christmas market with your friends or buddies

Even though Christmas happens every year, and every time I decide to do it differently the next year, I always remember some friends or acquaintances whom I haven't seen for a long time and who I am eager to meet still this year.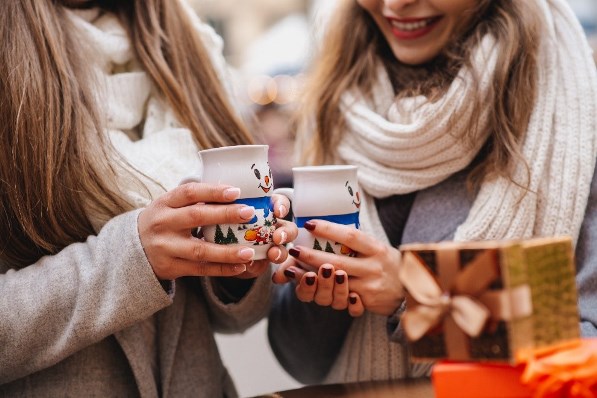 Beside several other "have to do before the holidays" activities (see 2.+3.) it sometimes gets quite stressful. Especially when you cannot even talk to each other because of the all the "Last Christmas" sounds playing.
Maybe you also have (like we have here in Munich) one or two winter markets, which are open until New Year's Eve or even Epiphany (Twelfth Day). The first advantage of meeting after Christmas is that it's not as crowded anymore and secondly, "Last Christmas" has already disappeared on the shelf again (the American song of the "12 Days of Christmas", which is still played after Christmas Eve, is rather unknown in Germany).
5. Christmas shopping

I have already written about the gifts for your favorite people under point 1. By Christmas shopping I mean shopping for the feast. Unfortunately, in this respect it seems that the holidays always come suddenly every year. Of course, if groceries are done last-minute on Christmas Eve, it will be stressful. With the courage to try something that is unusual for your environment – or even a bit of planning – you can do it differently.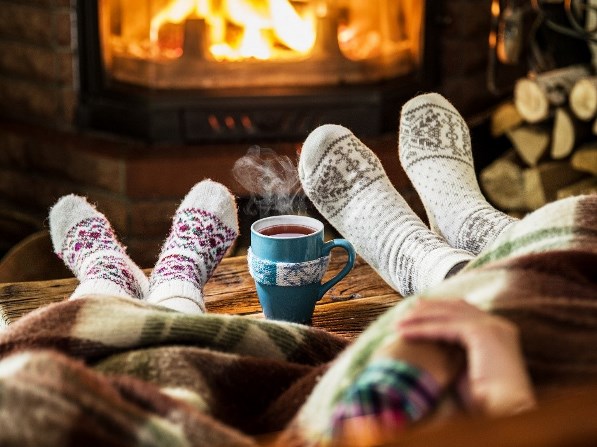 Instead of a 3-4-course menu, how about something simple, like potato salad and sausages or a Pot-Luck, to which everyone of the family is contributing something (for example a dessert or a supplement). Of course this is a big challenge for the perfectionists among us (to whom occasionally I also belong) to trust that somehow something good will come out of it, even if you don't have it in your hand.
Anyway, the stress for everyone is kept within limits and there is more time you can spend singing, playing or doing other fun things together.
6. Christmas holidays with the family

Is it also a custom in your family that the whole family and possibly also the in-laws come together? The entire house has to be spruced up, everything sparkles and shines, a perfect 3-4-course menu is served, and there are perfectly packed gifts or gifts wrapped in origami style for everyone underneath the perfectly grown and stylish or even traditionally decorated Christmas tree.
Of course, the latter is completely exaggerated. Yet, every single one of these points (house cleaning, feast, gifts, Christmas tree) is in itself a stress factor sufficient to expel any touch of contemplation.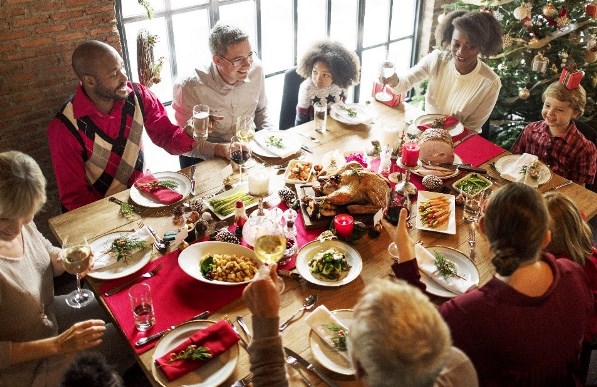 In our family, quite often the expectation of making this Christmas day something very special and perfect, was so overwhelming that the mood tipped very easily into a quarrel. Consequently, we sat at a perfect dinner-table underneath the perfect Christmas tree and had nothing (at least no heartfelt things) to say. Not a particularly nice memory.
In my case, I preferred to travel for quite some years for Christmas in order not to avoid to this situation. This made me realize that it is much nicer to belatedly celebrate Christmas in the first week of January – because in the beginning of January it was "only" a normal day, the expectations were not as high for the day to be perfect. Thus, the family could meet completely casual and stress-free. For me, the family meeting was much more pleasant that way.
Holidays are when and what you make of them.
7. The end of year business at work

My circle of acquaintances is made up of two very contrary groups: those who "have to" spend their overtime hours at the end of the year and are therefore usually out of town from mid-December, and those who still work until they drop out in December, just to advance infinitely to their company's sales targets.
Both of these factors argue for an uneven workload throughout the year, which unnecessarily strains the individual employees' health.
But let's be honest – if you don't work in an industry directly related to the Christmas business, such as retail or mail order, it's unlikely that you'll reach your targets in the remaining few weeks of the year if you achieved 70% in mid-November.
Perhaps this "insight" will help you to face this external pressure with more inner calmness – experience shows that inner calmness is an important component for a successful external implementation.
Last but not least – treat yourself with a break in the hustle and bustle of the (pre)Christmas season. Be it a short occasional walk to clear your mind and your thoughts, be it listening to your favorite music for 20 minutes or talking to a loved one on the phone, be it a visit to the Christmas devotion. Whatever does you good and whatever helps you to calm down.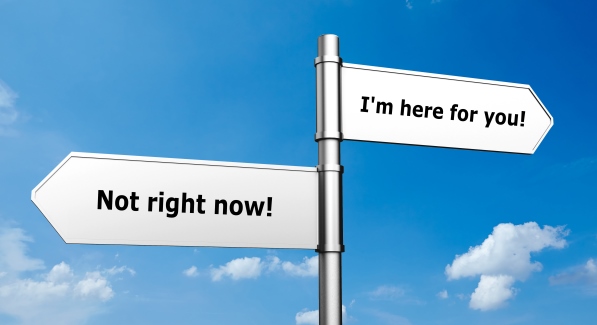 Of course I know that it will not always be possible for everyone in every life situation to implement ALL of the tips. In any case, however, implementing only two or three of these points will help you to be more relaxed during the Christmas season. Maybe that way, you will even find out what is really important to you and your family.
Remember, in less than seven weeks, this year will be over. A thing of the past. Therefore I wish you a lot of success implementing some (or even all) of these tips, a relaxed and confident final spurt of this year and a beautiful, contemplative and joyful (pre)Christmas season.
I look forward to your experience report. You are also welcome to visit my website at: www.unternehmens-gesundheit.de.
Yours faithfully, Christina Bolte
Photo credits:
Advent candle: own stock
Diary: Shutterstock/320757701 (Andrey Popov/Shutterstock.com)
Family dinner: Shutterstock/508372399 (rawpixel.com/Shutterstock.com)
Mulled wine: Shutterstock/535807555 (veryulissa/Shutterstock.com)
Sign: Adobestock/84907275 (© Robert Kneschke – stock.adobe.com)
Wine glasses: Shutterstock/523951195

Share: