Said Shiripour – from immigrant child and graduate dropout to successful entrepreneur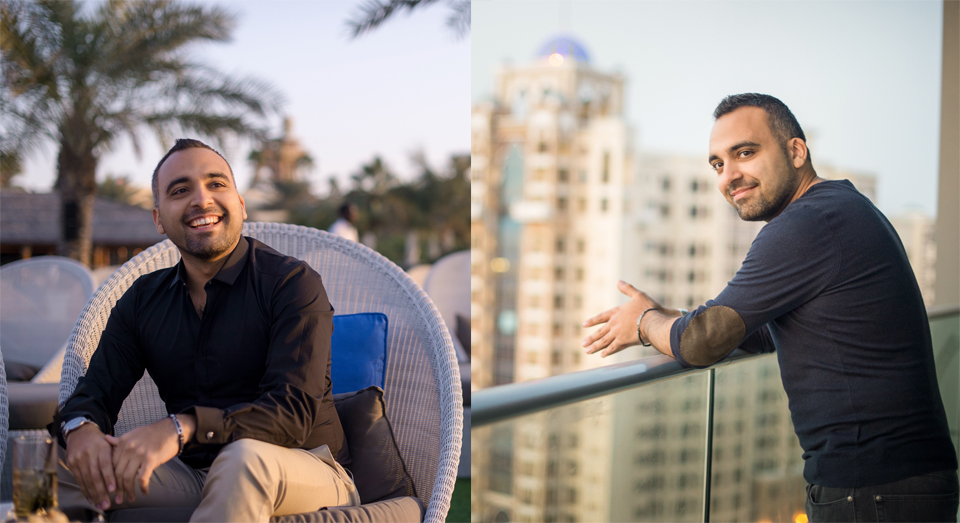 This is one of the stories that shows: Even in Germany there are extraordinary careers, dream careers. It's a story of a special kind, which you have to tell, which you have to know in order to show others what is possible with the right attitude and the will to succeed.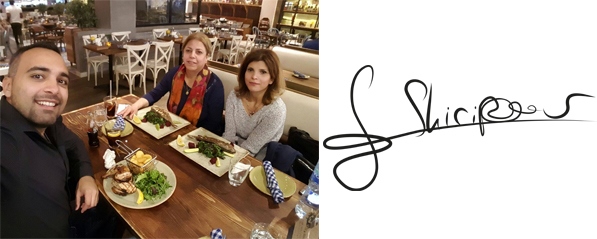 Said Shiripour was born on 16.3.1990, is Iranian and speaks German like his mother tongue. He came to Germany at the age of 11. In 2011 he started his studies in industrial engineering with a focus on computer science and in 2018 he is one of the most successful internet marketers worldwide. What a pace, what a rapid development.
In 2017 Said Shiripour founded his successful company Next Generation Marketing FZE and fulfilled his life's dream. He moved to Dubai and lives there in a fantastically large loft-like apartment in the "Palme", and the Dubai marina lies at his feet.
"Our vision is to help people leave their comfort zone and be FREE by making them financially successful". He is supported by a great team and absolute top experts from business and entrepreneurship.
At the Affilidays 2018 in Cologne I, Astrid Arens – The Voice -, Speaker & Top Business Expert for Neurocommunication/Marketing & Management Consultant, saw Said live on stage and was totally enthusiastic about this likeable and at the same time down-to-earth person. He gave me a great interview afterwards.

He told me: "Onlinebusiness is now strongly in the coming. Now are the gold digger times and now you should start with it. I would like to see many more women in online business. They are smarter, have a strong intuition, different from men, and above all the ego topic is outside. The best agers have the best years ahead of them, the best time is now. Anyone can learn this business, regardless of age."
But what is even more important to him is to fulfill his dream and support thousands of children, orphans, to lead a better life. Giving them hope and building self-confidence. Said says: "I dream of getting 10,000 kids out of their poor circumstances. 3000 kids have already been taken out and many more will follow. God has given me this opportunity and I will use it."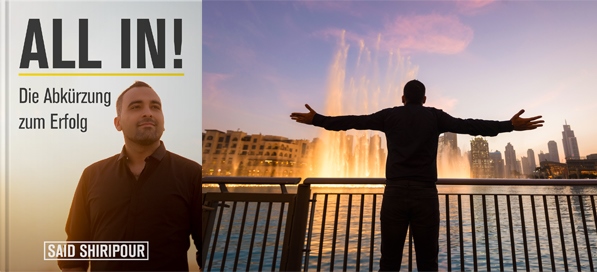 In his latest book "All In!", which is primarily a motivation book, he wants to inspire and give readers the courage to find new ways to live their dream. "Live your vision and goals, believe in yourself, and the universe will support you in finding your own way."
What motivates Said Shiripour to this life? It is his own experiences that demanded so much from him and a violent blow of fate that changed his life just in time and will accompany him throughout his life.

When he was 23, he thought whether what he was studying was really his way or rather that of his parents, who wanted to see him as a doctor or engineer. "I developed my own idea, and when I shared it with my great love Silke, she just said, "Said, if that's 100 percent what you want to do, then do it."
Then everything went very fast. He dropped out of his studies and with no previous knowledge started to build up an online business. Success was a long time coming, his parents were disappointed, but Silke stood behind him and supported him wherever possible. He specialized in safe and automated customer acquisition, which was his key to success.

Great systems followed, and everything that came surpassed his wildest imagination. "I generated an incredible turnover of 1.4 million euros in just 14 months." Silke and he went on their long-awaited trip around the world and looked at their future together in terms of family, home and children.
Then from now on everything fell apart. The wonderful common world collapsed. On 9 September 2016 he lost his beloved Silke to the consequences of a pulmonary embolism. The dream broke. He fell into a deep depression that lasted for many months until he was able to get back on his feet.
"I learned to undo my chains and came back to life. Working more intensively and harder than ever before. I realized what the saying "What doesn't kill you makes you stronger" meant.
Now I moved to Dubai to fulfill a lifelong dream. From here, we work globally around the world. We expanded our company, our products, services and solutions. As an author, I presented my story and shared my experiences with people". His latest book is "All In!".
Said says: "We are just at the beginning of a wonderful journey and will take you with us. So you can be very excited…"
We wish you a lot of fun during the live interview with Said Shiripour. We would also like to thank Red Carpet Start TV for the great video.

Share: