Hollywood flair in Zurich – the 3rd Rebel & Caviar Night was a fantastic party
Al Walser calls, the celebrities come
For the third time Al Walser invited to the Rebel & Caviar Night, for the first time in Zurich, in the 5-star Hotel Atlantis. And when he calls, the celebrities come. The summer highlight of the Swiss scene was a glittering celebration. Stars from the music and acting industries came, as did the nobility, the cultural scene, producers, VIPs, athletes and hip big names from business and politics.
Al Walser (42), Grammy winner, singer, songwriter, producer, US TOP 20 show, composer, promoter and journalist, is excellently networked in Europe and invites once a year to a roaring party.
Roberto Blanco (81), who wrote his autobiography "Von der Seele", works closely with Al Walser. Together with him they produce his new album. His wife Luzandra smiles when he says to us: "a little fun must be". He has arrived in his life, healthy and satisfied. That's what truly matters.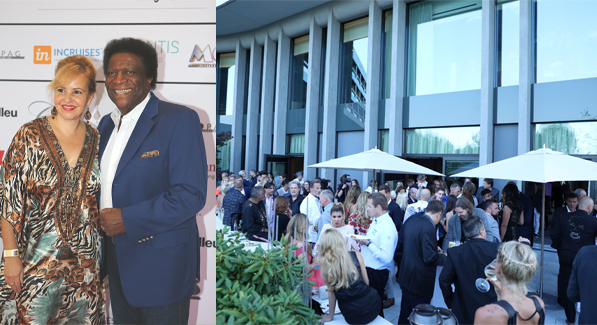 Ex-skiing star Marc Girardelli came along specially, as did tennis star Carl-Uwe Steeb to celebrate with Bemer President Pit Gleim and their friend Al Walser. Speaker and business expert for neurocommunication/marketing, Astrid Arens, came all the way from Bad Honnef. They got to know each other in LA and met again in Switzerland. It couldn't be more international. A special guest who made the trip directly from Los Angeles was Lisa Haisha, Life Coach and Speaker, who addressed inspiring words to the audience. She is TV host for the show "@Soul Blazing with Lisa Haisha" who interviews celebrities and thought leaders, sharing their journeys from setbacks to comebacks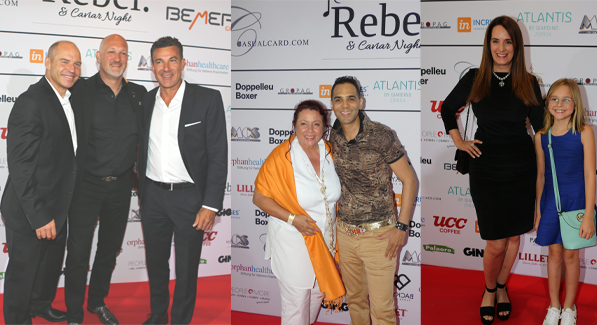 For the first time this year the "Living Legend Award" will be presented to ski legend Vreni Schneider (53) by Grammy winner Al Walser. She is the most successful Swiss ski racer of all time and impressed a lot with her authenticity and down-to-earthness.
The programme was as varied as the audience was interesting. Ex-Miss Switzerland and presenter Tanja Gutmann brought gold glamour to the Hotel Atlantis. Urs Althaus, model and actor, was looking forward to meeting his old friend again. Vice-Miss Germany Mona Schafnitzel put a royal crown on everything.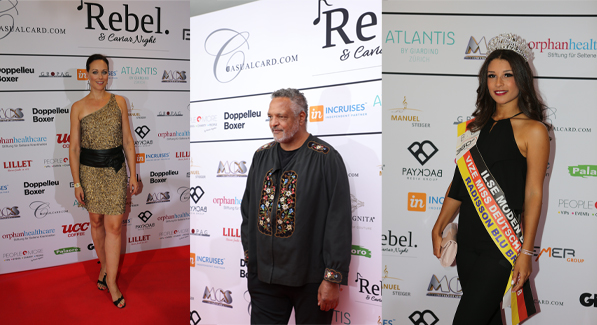 DJ Tanja La Croix was looking forward to playing at this Swiss Hollywood party and heating up the audience.
The folk music legend Sepp Trütsch also followed his invitation with his daughter Angela, as well as the musicians Natacha and Robie C. They are currently among the Italian Top 10.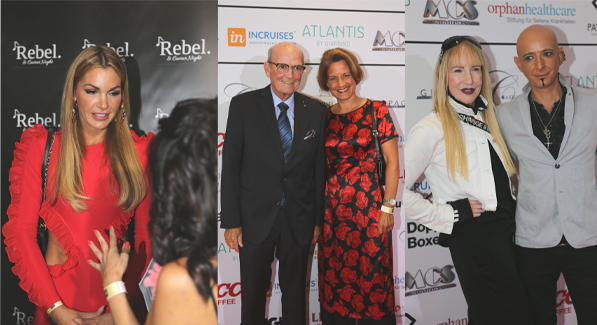 Nadin Vinzenz, former Miss Switzerland and Face of Universe, was very much looking forward to the exclusive party night, as was Eli Simic, the former bachelorette from 2017. Adela Smajic, the current bachelorette, gilded the evening in the truest sense of the word in her breathtaking skintight golden robe.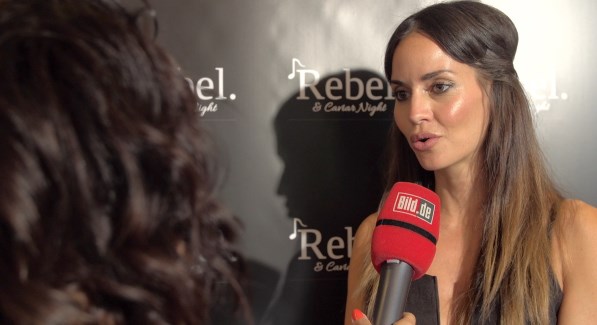 Nadin Vinzenz – former Miss Switzerland and Face of Universe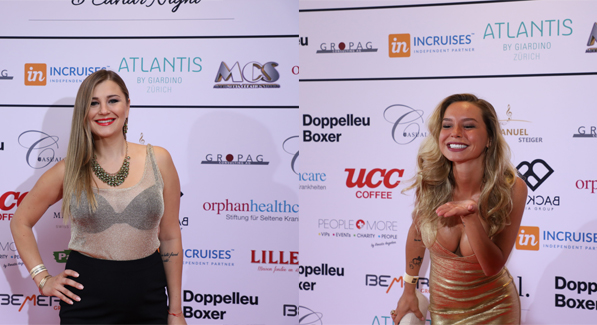 Eli Simic – Bachelorette 2017                Adela Smajic – Bachelorette 2018
Regino Hawich, former chief choreographer of Guido Maria Kretschmer, was there for the first time and raved about the great atmosphere and the top-class guests. Producer NazB & Nattanya Martin talking to Astrid Arens about music & lifestyle.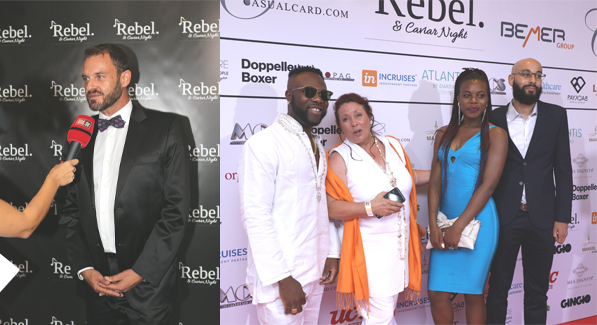 The designer Stella Angel came in a dress especially created for this event with her lady friend. Many guests celebrated until late into the night in a glittering party. When the lights went out, they were already preparing for the next highlight of the weekend in Zurich, the Street Parade.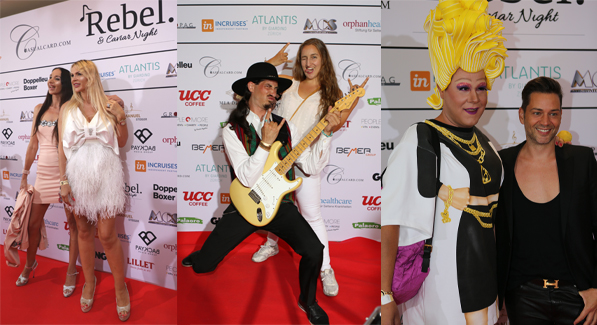 We are already looking forward to next year. That's what many party participants say when they leave the Hotel Atlantis. What a great event. A little glamour in Zurich – better than in Hollywood.
3. Rebel und Caviar Night Zurich, August 2018 (by Al Walser)